Let's Talk About Dairy & The Low FODMAP Diet
It's a myth that the low FODMAP diet is a dairy free diet! There are many dairy products like lactose free milk or yoghurt, butter, and certain cheeses that you can enjoy while on the diet. Also remember that dairy is an important source of calcium and shouldn't be cut out of your diet unless a medical practitioner or dietitian advises you to.
Low FODMAP Dairy Products
Lactose free milk
Lactose free yoghurt*
Lactose free ice cream*
Butter
Whipped cream
Cheese: brie, camembert, cheddar, colby, cottage, feta, harvati, pecorino, mozzarella, swiss
*check for added high FODMAP ingredients
(Table information sourced from: Monash App, 2016)
Please see the Monash Low FODMAP app for serving size guidelines.
Why are some dairy products problematic?
Some dairy products contain high amounts of lactose. Lactose is the 'D' in the FODMAP acronym, and it is a 'disaccharide' which is when two sugar units are joined together.
In order to effectively absorb lactose we need a special enzyme called lactase (1). This enzyme unzips the disaccharide and breaks it into the two sugar units: glucose and galactose (2). These sugars can then be easily absorbed in our small intestine.
What is lactose intolerance?
Lactose intolerance occurs when we do not have enough lactase to break down the lactose in our small intestine (1 2). The lactose is then fermented in the large intestine by our gut bacteria (2). This can cause bloating, abdominal pain or cramps, gas, diarrhoea and sometimes vomiting  (3 4). Lactose intolerance symptoms can occur quite quickly, often after 30 minutes to 2 hours of consuming the lactose (2 3).
Does everyone have lactase enzymes?
Most people are born with lactase enzymes, however, the number of lactase enzymes in our small intestine decline as we age (4). This means it is not uncommon for adults to become lactose intolerant. Additionally, some ethnicities like Asian, African Americans, Hispanics/Latinos, and American Indians have naturally lower lactase levels and higher levels of lactose intolerance (1 2 ). Also if you suffer from other gastrointestinal issues, like coeliac disease or inflammatory bowel disease, then lactose intolerance can be more common (4).
Each person has a different level of lactase enzymes, which means some people can tolerate more lactose than others.
Is there anything you can take to improve lactose absorption?
Lactase drops and lactase enzyme tablets can help you improve lactose absorption (Lacteeze, 2016). Lactase enzyme tablets are taken before lactose products are consumed. Whereas lactase enzyme drops are mixed into liquid dairy products (like milk or yoghurt) and it breaks down the sugars over a 24-hour period (Lacteeze, 2016). This process is how lactose free milk is made.
Be aware of sneaky FODMAPs in lactose free dairy products!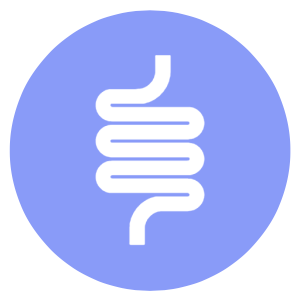 Are you ready to take control of your gut symptoms?
No thanks, my gut is perfect.
Dairy products like lactose free yoghurt or ice cream often contain sneaky FODMAPs like inulin, chicory root fibre, high fructose corn syrup, fructose, high FODMAP fruit, and agave syrup. So make sure you check the labels carefully.
How do you figure out if dairy products are low lactose & low FODMAP?
According to Monash trained accredited practising dietitian, Joanna Baker, the low FODMAP threshold limit for lactose is 1 gram. This means if your dairy product does not have any added sugar, sweeteners, or fruit and contains 1 gram or less of sugar per serve then it would be considered low FODMAP. In nutrition labels lactose is listed under carbohydrates or sugar.
Also keep in mind that many people with lactose intolerance can consume up to 12g to 15g of lactose per day, so it is worth testing to see if you can tolerate small amounts of high lactose foods (2 5).
What are the lactose & FODMAP content of different dairy products?
The below list has been prepared using the NUTTAB Online Searchable Database and the Monash Low FODMAP app. For extensive information on the lactose content of cheese please read my article: What Cheeses are Low FODMAP?
Type of Dairy Product
Serving Size
Lactose (grams)
FODMAP Rating
Cream
Cream (pure, regular fat)

100g

63ml (1/ cup)

1.8g
Moderate FODMAP
Sour cream
100g
2.5g
Moderate FODMAP
63g (60ml or 1/4 cup)
1.6g
Whipped cream
100ml
1g
Low FODMAP
125ml (1/2 cup)
1.25g
Milk
Buttermilk
100ml
5.6g
High FODMAP
125ml (1/2 cup)
7g
A2 milk
125ml (1/2 cup)
N/A
High FODMAP
Evaporated milk
100ml
10.7g
High FODMAP
125ml (1/2 cup)
13.38g
Full cream cow's milk
100ml
6.3g
High FODMAP
125ml (1/2 cup)
7.8g
Reduce fat cow's milk
100ml
6.1g
High FODMAP
125ml (1/2 cup)
7.6g
Skim cow's milk
100ml
5g
High FODMAP
125ml (1/2 cup)
6.25g
Sweetened condensed cow's milk
100ml
14.7g
High FODMAP
60ml (1/2 cup)
8.82g
Lactose Free Milk
250ml (1 cup)
Less than 1g
Low FODMAP
Milk Powder
Regular cow milk powder
100g
38.3g
Suspected moderate to high FODMAP depending on serving size.
1 tbsp (4.5g)
1.72g
Skim cow milk powder
100g
50.4
Suspected moderate to high FODMAP  depending on serving size.
1 tbsp (4.5g)
2.27g
Yoghurt
Natural low fat yogurt
100ml
5.3g
High FODMAP
½ tub (85g)
4.5g
Natural regular yoghurt
100ml
5g
High FODMAP
½ tub (85g)
4.25g
Natural Indian yoghurt
63g (60ml or ¼ cup)
N/A
High FODMAP
Lactose free yoghurt
1 tub (170g)
Less than 1g
Low FODMAP
Dairy Desserts
Custard
100ml
4.1g
High FODMAP
125ml (1/2 cup)
5.13g
Regular fat vanilla ice cream
100ml
3.3g
Moderate FODMAP
1 scoop (44g)
1.4g
(Table information sourced from: NUTTAB, 2015; Monash App, 2016).