Today we're sharing Jeff's IBS Story. What struck me most when reading Jeff's email was his perseverance and determination to live his life no matter what challenges were sent his way.
It was inspiring and heartwarming to know that others have had the strength to overcome serious health challenges and that I am not alone. It also left me wondering how you deal with your health challenges and what you have found useful?
We are here to provide a platform for your voice. If you would like to share your story and support those living with IBS, then send us an email.
Take A Look At Jeff's IBS Story
"I have been dealing with IBS for about a year. Over this last year, I have had a number of illnesses including cancer, shingles, complete loss of hearing in my left ear, a crowned hip, and hepatitis c (cured). I was also diagnosed with Addison's Disease some years back and I now take the steroid prednisone, which causes me to be extremely hungry.
I did not go through all of those other illnesses to give up now and let IBS beat me. I will stay on this low FODMAP diet and I will get better. I've only been on the low FODMAP diet for a few days and already I am starting to feel better.
I am 65 years old and feel so blessed that this didn't happen in my 30's. My heart goes out to younger people. Stay strong!
Just remember that 10 years ago they wouldn't have been able to cure my hearing loss. A robot operated and removed (with a good doctors assistance) my cancer. My crowned hip got much better through power walking and exercise. Please don't give up hope! There is always a treatment or strategy that can help, so keep on pushing to find what works for you."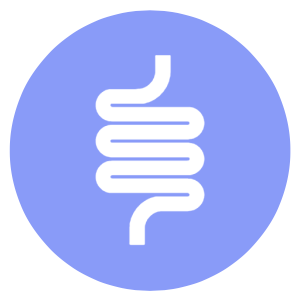 Are you ready to take control of your gut symptoms?
No thanks, my gut is perfect.