On almost a daily basis I am asked is the low FODMAP diet the same as the gluten free diet? The low FODMAP diet is not a gluten free diet, however it does remove many gluten-containing grains by eliminating oligosaccharides from the diet.
Before we explore the topic any further, we need to define the difference between gluten and oligosaccharides.
What is the difference between gluten and FODMAPs?
Gluten is a type of protein found in wheat endosperm (in layman's terms this is the type of tissue produced in seeds that is ground to make flour) (1). Gluten is found in wheat, barley, and rye (2 3).
Oligosaccharides are a type of FODMAP sugar that comes in two forms. Oligos-fructans are found in wheat, rye, barley, onions, garlic, asparagus, dried fruit, and many other foods (4 5). The second type Oligos-galactans are the sugars found in legumes, pulses, and beans, such as chickpeas, broad beans, and lentils (4 5).
What is gluten intolerance?
Gluten intolerance is different to FODMAP food intolerances. The most common type of gluten intolerance is called coeliac (celiac) disease. According to Coeliac New Zealand Society, this disease is triggered when the person consumes gluten and their body produces "antibodies that damage the lining of the small bowel and make it impossible for the body to absorb vitamins, minerals, and other nutrients from food" (6). When a person with coeliac disease consumes small traces of gluten it can cause serious damage to their intestines and trigger irritable bowel syndrome (IBS) symptoms (2 3 6). This means coeliac disease sufferers need to avoid all traces of gluten from wheat, rye, barley, and contaminated oat products (2 6).
There is also another group of individuals who may have non-coeliac gluten sensitivity (NCGS) that could contribute to IBS symptoms. NCGS is a term used to describe "individuals who cannot tolerate gluten and experience symptoms similar to those with coeliac disease, but yet who lack the same antibodies and intestinal damage as seen in coeliac disease" (7). There is an ongoing debate about whether non-celiac gluten sensitivity actually exists, but some coeliac disease experts estimate that between 0.5% to 20% of the population could suffer from NCGS (8 9). Currently, there are no medical tests to diagnose NCGS, instead a diagnosis of exclusion is used and coeliac disease, wheat allergies and other reasons for the symptoms need to be ruled out (8 10).
Can gluten sensitivity actually be an issue with FODMAPs?
An Australian study testing whether NCGS actually exists showed that all study participants found that their symptoms improved on the low-FODMAP diet (8 11). This indicates that if NCGS does exist it may be influenced by other factors like high FODMAP foods. According to Dr Sue Shepherd, "In people with self-­reported NCGS, gluten does not appear to be a trigger for gastrointestinal symptoms after FODMAP intake is reduced" (8).
This means the low FODMAP diet should be considered when: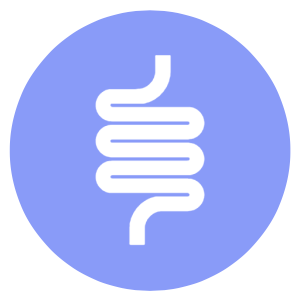 Are you ready to take control of your gut symptoms?
No thanks, my gut is perfect.
For people with IBS and NCGS, consuming gluten is unlikely to cause long-term damage to their bowels, however, the high FODMAP oligosaccharides found in the gluten-containing grains and other foods may cause uncomfortable IBS symptoms (4). Many people on the low FODMAP diet should be able to tolerate small amounts of gluten containing oligosaccharides like traces of wheat in soy sauce, ¼ cup of oats, or even one slice of white bread (4). It is important to note that consuming multiple products throughout the day that have small amounts of high FODMAP food can lead to IBS symptoms in some people, so know your limits and reduce traces where necessary.
Final Thoughts
Overall, the low FODMAP diet is not a gluten free diet. However, the low FODMAP diet does remove most of the major sources of gluten such as wheat, rye, and barley. When these foods are removed, so are some of the major sources of oligosaccharides. This may be why some people think they feel better when going gluten free, when it is actually the removal of FODMAPs reducing IBS symptoms (8 12). It is important that before you make any changes to your diet, you seek medical advice to ensure it is the right treatment path for your body.
Photo credit: Daisy Daisy/Shutterstock.com