Is sauerkraut actually low FODMAP? The surprising answer is no it's high FODMAP! While fermented foods might be good for our gut bacteria, some types could cause gastrointestinal distress for FODMAPers! Sauerkraut made from common cabbage is high FODMAP, while fermented red cabbage might be better tolerated in small serves (1). Find out more below.
What is sauerkraut?
Sauerkraut is finely cut cabbage that has been fermented by lactic acid bacteria. It has a distinctly sour flavour and it contains no other ingredients except for cabbage and brine.
Why do people eat fermented cabbage?
Sauerkraut and other fermented foods contain probiotics, which are beneficial bacteria that can help replenish the supply of good bacteria in your gut (2 3). Fermented cabbage is also high in soluble fibre (a type of prebiotic), which can help relieve both constipation and diarrhoea (2 4). Finally, sauerkraut is high in both Vitamin C & K, and the lactic acid also helps increase iron absorption (2 3 4). These benefits sound pretty good…so why is sauerkraut a problem for FODMAPers?
Sauerkraut Made From White Cabbage (High FODMAP)
Monash University recently tested German sauerkraut made from white cabbage, and it is high FODMAP for mannitol at a ½ cup serve (1). The largest serve you can safely enjoy is 1 tablespoon, which isn't going to go very far in your sandwich!
But hang on a second… I bet you are wondering how sauerkraut can be high FODMAP if common cabbage is low FODMAP? Well sauerkraut is made using lactic acid fermentation, which is when naturally occurring lactobacilli bacteria, and other lactic acid bacteria, ferment the cabbage. When these bacteria start fermenting the cabbage they rapidly break down the fructose in the cabbage and convert it into mannitol (5 6). This is why traditional sauerkraut made from white cabbage is high FODMAP for mannitol and normal cabbage is low FODMAP.
What About Kimchi?
Kimchi can also be made from fermented white cabbage and often contains other ingredients like hot Korean chili pepper, garlic, and fermented fish. Although Monash University hasn't tested Kimchi, other research papers indicate that the same fructose reaction occurs (like in sauerkraut), and that Kimchi could contain high levels of mannitol (7 8). This means if you want to try Kimchi, start with a small serve (less than 1 tablespoon) and test your tolerance levels.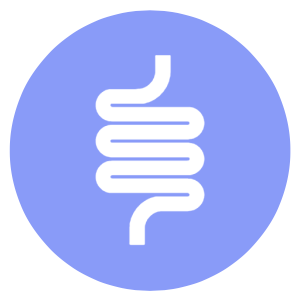 Are you ready to take control of your gut symptoms?
No thanks, my gut is perfect.
Fermented Purple Cabbage (Low to Moderate FODMAP)
Don't worry you can still enjoy some fermented cabbage on the low FODMAP diet! Different cabbages have different carbohydrate compositions and ferment in different ways. It appears that 'sauerkraut' made from purple cabbage might be better tolerated. Monash University has tested fermented red cabbage and found it is low FODMAP in ½ cup serves, but it does contain moderate amounts of fructans at a 1 cup serve (1).
Final Thoughts
It is possible to enjoy fermented cabbage on the low FODMAP diet, but you need to be careful in your selection! Choose fermented red cabbage as it is lower in FODMAPs, and avoid traditional sauerkraut made from white cabbage which is high FODMAP for mannitol.
Image Credit: iuliia_n/Shutterstock.com