We all know that portion sizes are important to getting good symptom control while on the low FODMAP diet. However, if you are feeling hungry there are some low FODMAP vegetables that can be eaten freely and enjoyed in large serves.
Low FODMAP Vegetables You Can Eat Freely
Vegetable serving size information sourced from the Monash Low FODMAP App.
Potatoes
Potato is a staple in my household and we love it baked, mashed or fried. Try buying bulk bags of unwashed potatoes instead as they are much cheaper.
Why not try my low FODMAP crispy baked potatoes with your next meal.
Save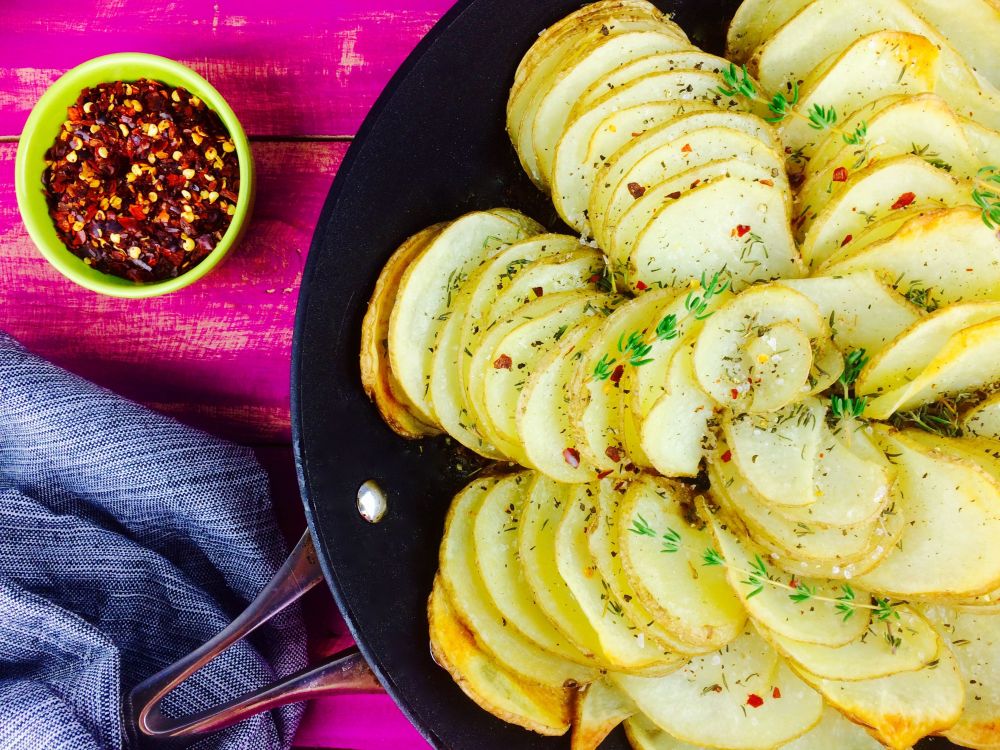 Bean Sprouts
Are perfect for a low FODMAP stir-fry and they can add a lovely crunchy texture to your meal.
Chives
Chives are a gorgeous way to pack some low FODMAP flavour into your meal. I love mixing chives with garlic infused oil, mayonnaise or cottage cheese for a quick low FODMAP dip.
Choy Sum
Choy sum is a tasty Asian green. Try stir-frying it in some soy sauce and low FODMAP garlic infused oil.
Carrots
Carrots are such a versatile vegetable and are a great everyday food. Try a quick snack of carrot sticks with low FODMAP hummus, or try slowly roasting carrots with a ginger, maple syrup and sesame glaze for an amazing low FODMAP side.
Collard Greens
Collard greens are another versatile low FODMAP vegetable. The leaves are sturdy enough that you can use them as wraps for your next round of tortillas! Don't fancy a wrap? Then try thinly slicing them and adding to your next soup, stew or salad.
Cucumber
Crunchy cucumber makes a great low FODMAP snack. Try dipping it in hummus, chive dip, or spreading with peanut butter.  For a refreshing drink add a few slices of lemon and cucumber to your water.
Endive leaves
Almost anywhere you use lettuce you can use endive leaves. Also try them sautéed with some lemon, salt and pepper, then use them as a delicious bed for your grilled salmon.
Lettuce (butter, iceberg, red coral, rocket/arugula)
Sometimes the one cup serve listed in the Monash app just isn't enough for a good salad. The good news is that we can increase that serving size, as lettuce only contains trace amounts of FODMAPs (1). If you are looking for a delicious salad to try tonight check out my Summer Beef Salad with Mustard Sauce.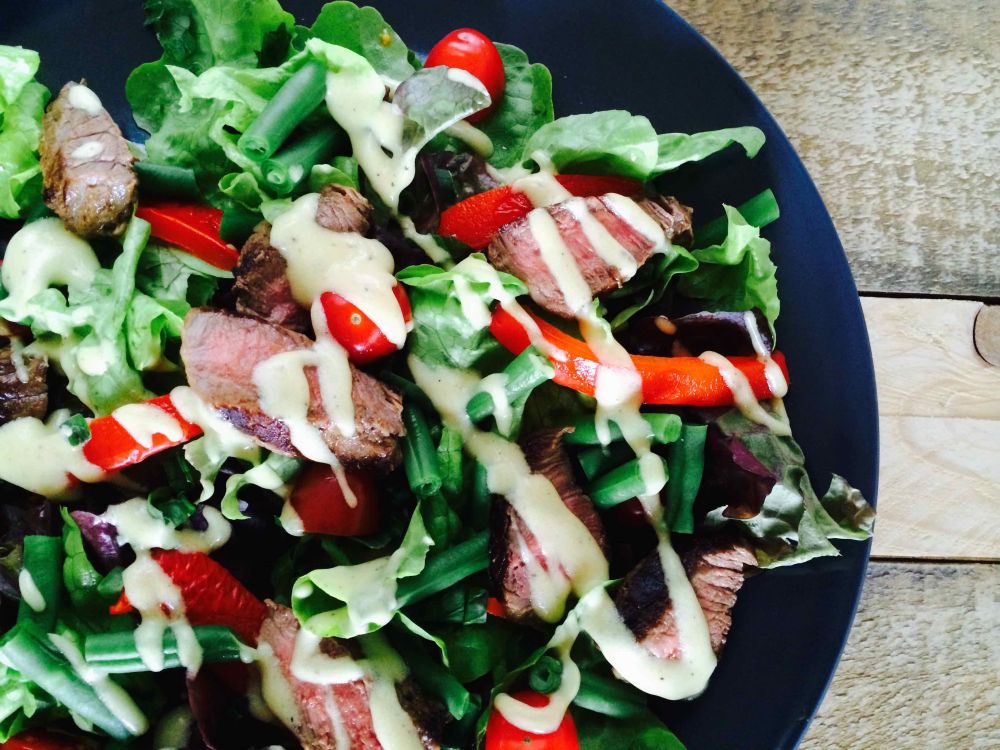 Kale
Have you tried making kale chips yet? They can be a lovely healthy change from potato chips. Or try adding a handful of kale to your next smoothie.
Parsnip
Parsnip is often an overlooked vegetable… but it makes a lovely base for soup, a fantastic roasted vegetable, or is delicious mashed.
Japanese Pumpkin (Kabocha Squash)
Ah Japanese pumpkin… one of my favourite vegetables. You can turn it into a seriously delicious low FODMAP pumpkin dip here. I love eating this dip for breakfast on toast! Japanese pumpkin is also delicious in low FODMAP risotto.
If you don't know what Japanese Pumpkin is called in your country check out my handy Japanese pumpkin guide.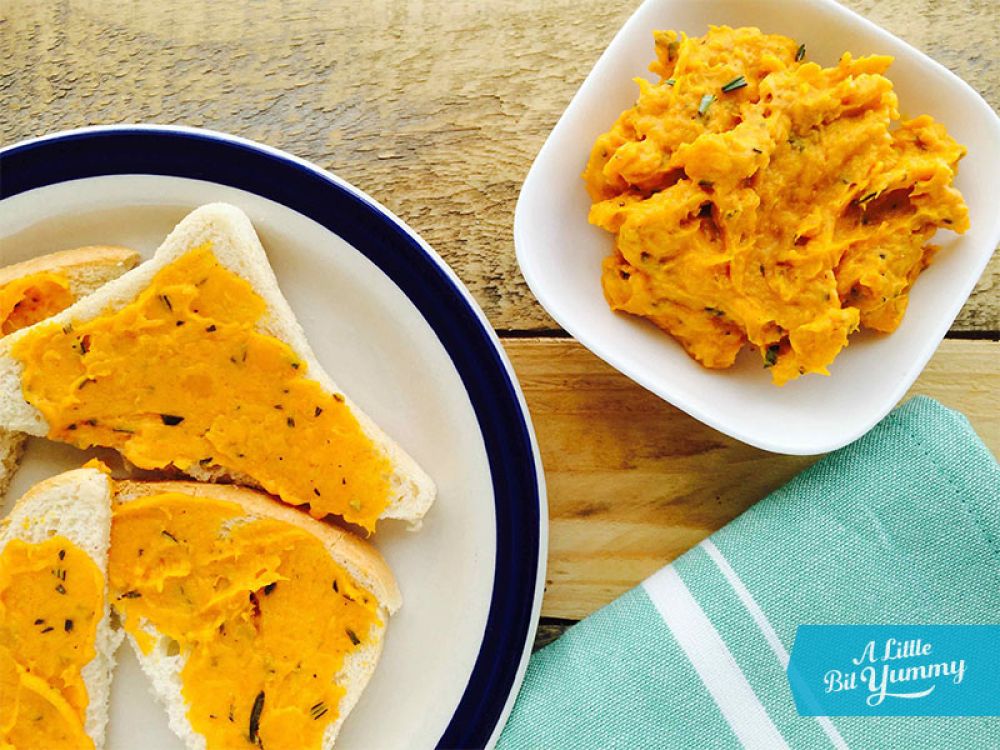 Silverbeet (Swiss Chard)
Personally I've never been a huge fan of silverbeet but it is packed full of nutrients! I like sneaking it into spaghetti bolognese or stews where it just disappears into the yumminess.
How do you tell if you can eat a vegetable freely?
Check the notes under each food in the Monash Low FODMAP app. Look for notes that say 'FODMAPs were not detected in this food. Eat freely & according to appetite.' Or 'Only trace amounts of FODMAPS were detected in this food. Eat freely and according to appetite.' If you see either of these notes in the Monash Low FODMAP app, then you can eat the vegetable freely.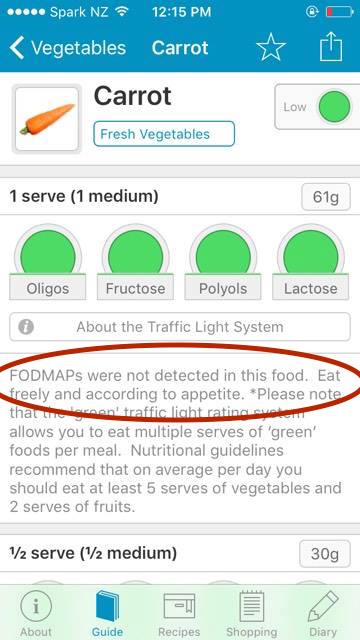 Final Thoughts
Keep an eye on the Monash University FODMAP Diet app as each category is slowly being updated with more portion size information. And remember if you are hungry you can enjoy a few more mouthfuls of the low FODMAP vegetables listed above.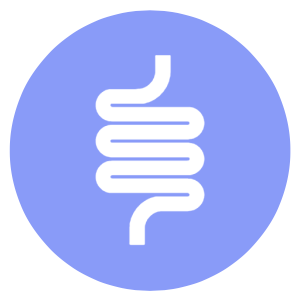 Are you ready to take control of your gut symptoms?
No thanks, my gut is perfect.
More Tools to Help
We know that taming your gut symptoms can be challenging but we're here to help! We can support you through your journey from starting the low FODMAP diet to reintroducing FODMAPs and finding your food freedom through our FODMAP Made Easy programme.
Explore our 850+ delicious low FODMAP recipes, plan your meals with our weekly meal plans, track your symptoms, and get extensive help for all the stages of the low FODMAP diet through our e-courses. All our resources are dietitian reviewed. So what are you waiting for? Come and join us in the FODMAP Made Easy programme!