Dating can be daunting enough without having to navigate the low FODMAP diet and manage your Irritable Bowel Syndrome symptoms! Over the past few years I have been on the dating scene and I have been lucky enough to find a special someone. I would like to share some tips on how to survive a date while on the low FODMAP diet.
How To Survive A Low FODMAP Date 
1. Pre-warn your date. I know it's not the sexiest thing to tell your potential date that you battle with IBS. But realistically if they aren't willing to go on one date with you because you are unwell then there is absolutely no point in wasting your time. Being open and honest with them from the beginning means you don't need to hide all of your condition, and it means that they can enquire on how to help you. This can save a lot of embarrassment and starts open communication from the get go. I normally inform my date of my medical condition via text message to give them time to process it. For example:
"Hey, I just want to let you know that I do have a medical condition called Irritable Bowel Syndrome that I manage through the low FODMAP diet. This means that I have to negotiate my meals with restaurants when I go out, to make sure I get food that is safe for me to eat, and sometimes I may get unwell from the foods I eat. Just let me know if this is going to be a problem, otherwise I look forward to planning our first date!"
2. Now that you have pre-warned your date, you can start to plan the actual date. Eating out gives you a chance to talk and share a meaningful experience. There are plenty of ways you can reduce your anxiety about eating out through restaurant selection:
Select a restaurant that has a good range of gluten free options. While gluten isn't the problem on the low FODMAP diet, choosing gluten free will eliminate wheat, which is a major source of oligosaccharides.
Grilled or roasted chicken, beef, or fish are often safe options, just check what seasonings have been added to the meat.
Sauces and salad dressings often contain hidden FODMAPs, so ask what they seasoned, sweetened and thickened them with.
Salads are often a safe option as they can be tailored to your needs and can be made tasty with lemon juice and olive oil.
Risottos and broth-based dishes may need to be avoided as they often contain hidden onion and garlic.
Steak with a side of vegetables can often be low FODMAP. You just need to check and see if the steak has been pre-marinated in high FODMAP ingredients.
I find Thai restaurants can often tailor their meals to be low FODMAP, as you can select low FODMAP stir fry or steamed vegetables and request a gluten free, no onion or garlic sauce.
Japanese and Chinese restaurants can often be good as they offer rice-based cuisine.
Hamburgers can be problematic as minced meat often has high FODMAP ingredients, such as garlic and onion, added into the patties.
3. Once you have selected a restaurant give them a call. I've found many restaurants like to be given the heads up that you have special dietary requirements.
Before you ring, look online and see if you can find a meal from their menu that you would like to adapt.
Explain to the waitress that you have dietary requirements and give her a list of your definite no-go foods. I normally start by saying that I am dairy, gluten, onion, and garlic free. Then tell her items in specific dishes I can't have. For example, last time I went out I wanted steak with salad with a mustard dressing. I gave her my list and then mentioned any salad and dressing related ingredients that might be a problem.
Pre-warning the restaurant also gives them the chance to reserve you a piece of un-marinated meat or create a sauce that doesn't have high FODMAP ingredients.
Between you and the waitress you should be able to sort a meal over the phone, which you can confirm when you get to the restaurant.
4. If you can't ring beforehand, then explain to the waitress your food requirements as soon as you get to the restaurant so they can help find a meal solution for you.
Take a written list of low and high FODMAP foods with you that you can give to the restaurant staff (it makes it easier on you and on them).
5. If you have really severe IBS then you might also want to check that there are good bathroom facilities available at the restaurant.
6. The day of your date make sure you stick strictly to the low FODMAP diet. That way if you come into contact with FODMAPs during the date hopefully the reaction won't be quite as bad, as you will have had a lower FODMAP load during the day.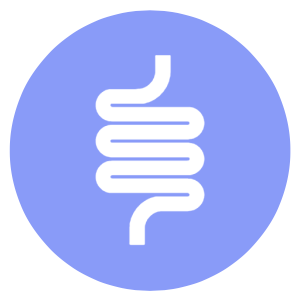 Are you ready to take control of your gut symptoms?
No thanks, my gut is perfect.
7. Have a safe low FODMAP snack just before you leave to settle your stomach.
8. Think about the after eating date activity. If you want to watch a movie, I suggest you see it before dinner and not afterwards in case you have a bad reaction to the meal.
9. Plan a date that doesn't revolve around food. Another alternative is planning a date that doesn't include food. You could go for a walk through the pack, explore a local market, or do an adventure activity like rock climbing or ice skating.
Overall I have found that most guys I have dated have been quite accepting of my IBS and very curious about how I manage it. As it's part of my everyday life I have given up on getting embarrassed about my symptoms as there is nothing I can do to manage them except stick to the low FODMAP diet.
I wish everyone luck and hope you have an awesome time on your next date!