Article Update September 2016
Since writing this article further research has shown that hydrogen breath testing is not an accurate way of diagnosing FODMAP intolerances (5 6 7).These tests can show both false positive or negative results, which means a positive breath test may not mean you will have issues digesting the sugar (6). Additionally, the sugar dosages used in the breath tests are well above the standard amount that would be consumed in your average meal (6). Large amounts of these sugars can trigger symptoms even in people who do not normally experience gastrointestinal issues. The most reliable way to diagnose which FODMAP groups you malabsorb is through a strict re-challenge protocol with the guidance of a FODMAP trained dietitian.
Breath Testing: My Experience
It can be pretty frustrating trying to figure out what foods you are intolerant to, however, I was lucky enough to try a new diagnostic technique: breath testing. You may be thinking that breath testing is only used to check if you are over the limit after having a few sneaky drinks. But breath testing can also be used to measure the rise in the amount of hydrogen and methane your body produces after consuming fructose, lactose or sorbitol (high FODMAP sugars) (1 2 3).
As bacteria in your gut ferment the FODMAP sugars they produce gases, which are then absorbed in the intestine and carried through the bloodstream to the lungs, where they are then exhaled (2 3). If there is a significant rise of hydrogen or methane after the consumption of the FODMAP sugar, then the test indicates malabsorption, and that restricting that carbohydrate group may help improve irritable bowel syndrome (IBS) symptoms in the patient (1 2 3).
Note on SIBO
It is important to note that small intestinal bacterial overgrowth (SIBO) can cause false positives with the hydrogen breath tests. This is because the sugars might end up being fermented by the large amount of intestinal bacteria in the small intestine, which causes abnormal hydrogen production and leads to a mistaken diagnosis of FODMAP intolerance (1). Often SIBO is diagnosed through a glucose or lactulose breath test, and it is recommended that testing for SIBO is performed before other sugar breath tests to avoid a misdiagnosis of FODMAP malabsorption (1).
So how does the breath testing process work?
When I first heard about this test I thought it was a little bit strange… but the test itself is entirely painless and non-invasive (Yay!). My test was for fructose malabsorption (we already know I react badly to dairy).
Before taking the test you need to follow a very strict low FODMAP diet for a least three days to a week. This is to make sure you have a low baseline reading of methane and hydrogen, which allows the doctors to see if you have a significant reaction to the sugars. You also need to fast just before the test is taken. For my test I was not allowed any food or drink (apart from water) for 14 hours before the test – I found this the hardest part of the whole procedure as I'm a grazer and continuously eat little snacks!
Then I checked into the hospital at 7 am the next morning, where I was given mouthwash to swish around my mouth – this was to control the bacteria in my mouth. You are then fed a sugary drink made with sorbitol, fructose or lactose, depending on which breath test you are taking (1 3 4). Mine was fructose based and tasted very sweet. Once you have had the drink the monitoring process begins.
The nurse will first take a baseline reading, by asking you to take a deep breath, put the mouthpiece in your mouth, and blow for about 15 seconds or until you have no more air in your lungs. They will then repeat this process every 15 minutes for up to three hours and record the methane and hydrogen levels (3 4). The wait time in between tests is a bit dull so take something to watch, read, or work on.
If you do react poorly to the test and start producing methane and hydrogen, then you will experience some IBS symptoms. I definitely reacted poorly to the test and a gastrointestinal war commenced… it started with my stomach making gurgling noises and bubbling and progressed to bloating, a severe headache, stomach pain and cramps, and oh my gosh I had an excessive amount of wind (the diarrhoea came later). The tests are undertaken close to bathroom facilities so I made good use of those.
I seemed to be the only one reacting poorly to the test on the ward – everyone else seemed calm and relaxed. They had low hydrogen readings and their methane readings were all under 20. But oh no not mine! My methane reading was over 200… the patients commented that I was probably the cause of global warming and that instead of a "fart-tax" for cows there should be a "fart-tax" for IBS patients! My hydrogen readings were also very high. Needless to say, I am definitely fructose intolerant.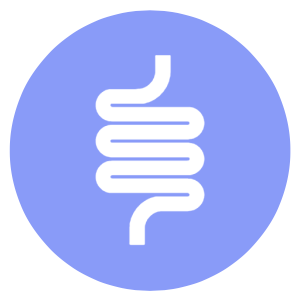 Are you ready to take control of your gut symptoms?
No thanks, my gut is perfect.
Once the test is over you are free to go home. I noticed my IBS symptoms lasted a couple of days after the test and I was very tired.
If you are having multiple breath tests for different FODMAP sugars (they only test one at a time) they will occur over three days, either in the same week (Monday, Wednesday, Friday) or be split over several weeks (4). If I was going to have multiple breath tests I would probably split them over several weeks, to make sure any bad IBS reaction to the previous test had disappeared completely before the next one.
After my test, I was referred back to my dietitian. We then completed a food-based fructose re-challenge test to confirm the test results. Now that we know I am fructose intolerant, I will be remaining on a modified low FODMAP diet. For more information on breath tests talk to your doctor, specialist or dietitian.