Our gut (including both small and large intestines) plays an important part in maintaining good health through hosting a large and diverse community of bacteria, which aid the digestion and absorption of nutrients from the food we eat (1 2). However, when things start to go wrong gastrointestinal wars occur and medical practitioners need to figure out who the culprits are.
Common culprits (medical conditions) that affect the proper functioning of the gut are:
Coeliac disease
Inflammatory bowel disease (Crohn's, Ulcerative Colitis)
Bowel cancer
Lactose intolerance
Irritable Bowel Syndrome (IBS) and related functional gut disorders.
Irritable Bowel Syndrome
Irritable bowel syndrome (IBS) is a common functional gastrointestinal disorder (FGID) affecting approximately 15 to 20% of the New Zealand population and one in seven Australians (1 3) . The syndrome is also common in the USA, Europe and many Asian countries (1). This condition is characterised by unpleasant and chronic relapsing symptoms of:
lower abdominal pain and discomfort,
bloating,
wind,
distension
altered bowel habit (ranging from diarrhoea to constipation)
some people also have non-gastrointestinal symptoms: fatigue, nausea, backache, and feelings of anxiety or depression.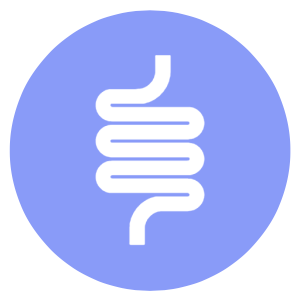 Are you ready to take control of your gut symptoms?
No thanks, my gut is perfect.
With IBS it is important that other serious gastrointestinal diseases are ruled out by a medical practitioner. If you are experiencing the above symptoms please seek medical help before changing your diet.
IBS is a powerful problem that can affect all aspects of a person's life from diet, education, work, personal and social relationships, travel, self-image and psychological well-being (1). The good news is that this syndrome normally does not damage the structure of the gut and in many cases can be successfully managed through dietary changes. Research indicates that the low FODMAP diet could help up to 75% of IBS sufferers gain good symptom control (4 5).