The next stop on my South American Journey was Brazil! Here we spent a magical two weeks exploring Rio and attending a friend's wedding. There is plenty to eat and do in Rio but if you are staying in Rio for an extended period of time, then I highly recommend you rent out an apartment with a kitchen. That way if you get stuck and need to do some cooking you can (there are plenty of low FODMAP fruit, vegetable and grain options to work with). Otherwise, have fun exploring the street food and some of the local restaurants.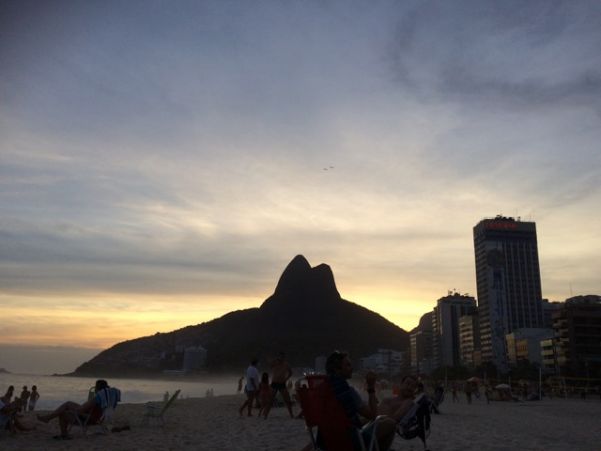 Street Food
No matter where you go in Rio you can almost always find street food! Street vendors are noisy which makes them easy to find. The good news for you is some of their offerings are low FODMAP:
Tapioca pancakes. These are made from tapioca flour and filled with either sweet or savoury fillings. For a savoury option try ham, cheese and tomato, or if you feel like something sweet, Nutella and a small serve of banana (unripe) make great low FODMAP options.
Biscuits & sweet tea. Globo Biscoitos are super popular on the beach and are often paired with sweet mate leaf tea. The biscoito biscuits are donut shaped and are very dry, slightly sweet (or salty depending on the flavor you get) and crunchy. They can be bought for just a couple of dollars. The biscuits themselves are made from: Tapioca starch, water, coconut oil, eggs, milk, and salt (the biscuits are very dry and my guess is that the amount of milk per serve should be well within low FODMAP limits). Mate tea has not been tested for FODMAPs yet, so a better option would be to grab a bottle of water or soft drink instead.
Pipoca (popcorn). When I was in Rio it felt like popcorn season as there were popcorn vendors everywhere. Here you have two options of plain salted popcorn or caramelised popcorn. The caramelised popcorn will have a small amount of lactose and is sweetened with sugar (take a lactase tablet if you are concerned). I opted for the plain salted popcorn. If you are a coeliac just check the vendor isn't working with a caramel sauce that contains gluten (normally they have the sauce packets visible).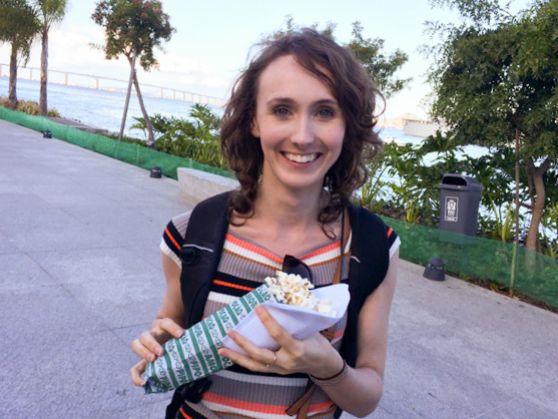 Queijo coalho (grilled cheese). This street food is firm white grilled cheese on a stick with optional oregano. You will often find this tasty treat being prepared over hot coals on the beach so keep a look out.
Pasteis (deep-fried pastries). This option is only suitable if you tolerate wheat. If you do, then have a look around as they come with a variety of fillings from stuffed cheese to shredded meat and some of the options can be relatively low FODMAP.
Caldo de cana (sugar cane juice). Sweet, icy cold and refreshing… fresh sugar cane juice with a squeeze of lime juice was my favourite find at the local fresh produce market. Here you can watch the vendor squeeze the juice out of the sugar cane using a machine, before adding ice and lime juice. While the juice itself has not been tested for FODMAPs, white sugar is low FODMAP and it is made from sugar cane juice that has been boiled and crystallised. I limited my serve to ½ cup (which was plenty), just in case there were any sneaky FODMAPs lurking in the sugar cane juice.
Snacking on the Go
I found my local supermarket was well stocked with low FODMAP grab and go snacks from Lays Original Flavoured potato chips (yellow packet) to pretzels, corn thins, low FODMAP fruit, lactose free or coconut yoghurt, and low FODMAP nuts and seeds. There is no need to go hungry on your trip – just plan some time to explore the supermarket so you can find some snacks to keep you going. If you are a Coeliac like me, then you will be relieved to find clear labelling on all processed foods, just look out for the term Nao Contem Gluten. There are plenty of gluten free options available.

Restaurants
Despite my coeliac disease, tree nut allergy, dairy intolerance and FODMAP restrictions I did manage to dine out while in Rio. Quite a few cafes and restaurants have separate plain menus (unseasoned dishes and simple meal options) for people with food restrictions, so if you are travelling with a local get them to ask for you (otherwise use google translate). These menus are the best way to find low FODMAP food fast. Otherwise try and choose meal options from the menu that only need a couple of adjustments.
Churrascaria (all you can eat BBQ meat experience).This was definitely the boys favourite dining out experience. A Churrascaria is a traditional barbecue restaurant where they rub the meat in salt and then grill it over hot coals to produce delicious, slightly smoky, meat. As a FODMAPer you just need to check that the meat hasn't been marinated in garlic or onion (often the restaurant will be happy to grill some plain meat just for you). Next hit the salad bar and create your own low FODMAP salad. Easy dressing ideas include olive oil, lemon or lime wedges, or a splash of balsamic vinegar.
Thai restaurant. We visited a lovely Thai restaurant in Leblon where they custom made me some delicious gluten free fried rice. Just remember to let your waiter know if you need them to remove onion, garlic and high FODMAP vegetables like mushroom (google translate can help). Always double check if you are not sure about your order when it comes out. In Rio nut allergies are poorly understood so it took them a second go to get my order right! In the photo above you can see cashew nuts in my Thai meal…which left us wondering how google translate got 'I am allergic to tree nuts' so wrong when we ordered the meal! Luckily a second attempt at google translate with the restaurant manager and we successfully ordered a nut free, gluten free, dairy free & low FODMAP fried rice… no mean feat in a foreign country.
Sushi. There are lots of sushi bars around, while I didn't visit one, they could make a great option for you if are in need of a quick bite. Choose low FODMAP options and just watch out for cream cheese which they love to use as a filler.
 #FODMAP Tip: Test your tolerance to onions, garlic and wheat before you go. If you have some wriggle room with these foods then it will make dining out much easier.
My Top Activities To Do In Rio
Kiwi & Brazilian Wedding: Not everyone is privileged enough to fully experience the local culture, but I was lucky enough to attend a wedding while in Rio. I am so glad David & Christine invited us over for their wedding and were the catalyst for our trip to Rio. Without them I probably would have never explored this amazing city. Their wedding was a beautiful fusion of Brazilian and Kiwi cultures. I loved listening to the boys welcome Christine down the aisle by playing Ave Maria, hearing David & Christine declare their love for one another in their bilingual vowels, sharing speeches & a Waiata (traditional Maori song from NZ), before dancing the night away. It truly was an amazing experience and I am so grateful I was able to join in.
Pão de Açúcar (Sugar Loaf Mountain) was my favourite out of the tourist attractions we explored in Rio. I'm so glad I pushed myself to get out of the apartment and go despite the fact I was experiencing some travellers' diarrhea (emergency kit to help manage gastrointestinal symptoms is a must when travelling!).  Catch an Uber out to Sugar Loaf, then two cable cars will transport you up the mountainside. Here you can experience breathtaking views across with city and beaches, enjoy a snack or lunch in the hillside restaurants, or explore a couple of the hillside trails.

The Christ Redeemer is one of the World's most iconic statues and it is situated on Corcovado mountain. Booking your tickets online is essential if you want to avoid queuing at the Corcovado train station in Cosme Velho. Next enjoy a 20 minute train ride through the rainforest as you travel up the Corcovado mountainside. Be prepared for crowds of people as you reach the top. The Christ Redeemer is Rio's most popular tourist attraction and it is very busy! Work your way around the Statue and check out the amazing views of the city. If you don't mind getting trampled on, then lie on one of the mats provided and take your perfect snapshot of the statue.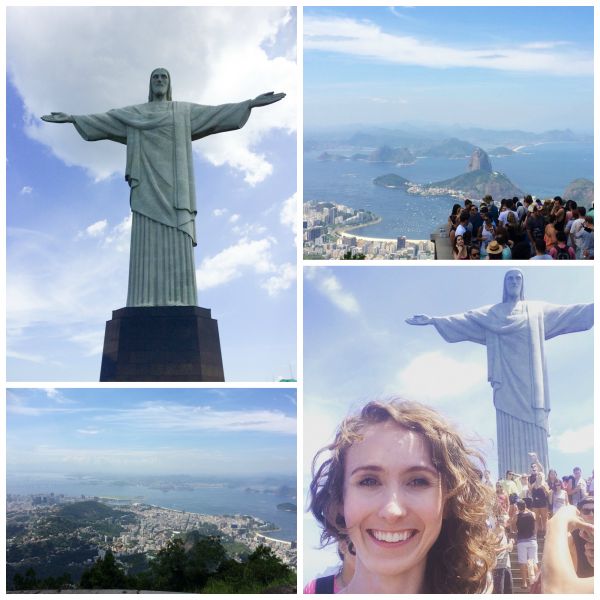 Leblon, Ipanema & Copacabana Beach. Rio is home to some beautiful beaches. Within walking distance from our apartment in Leblon we could go to Leblon, Ipanema or Copacabana beach. I highly recommend sitting on Leblon beach and watching the sun set, or hire a beach chair and spend an afternoon amongst the hustle and bustle of Copacabana beach.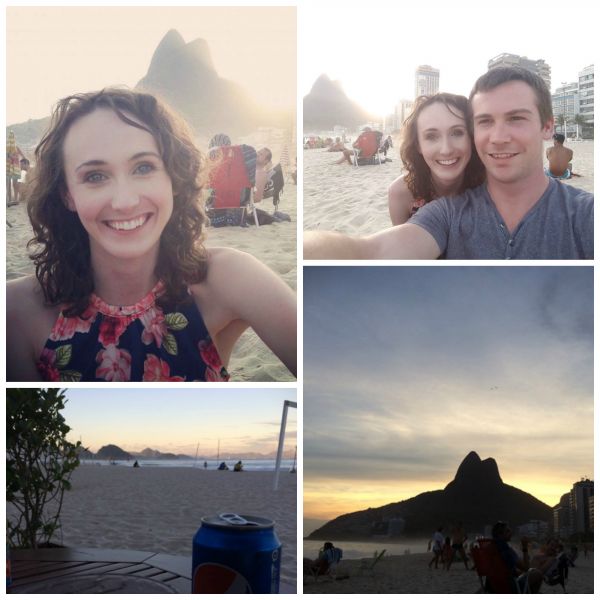 Trip to the Countryside. Our hosts took us to their house in the countryside for a day of swimming, BBQs and good company! The trip to the country house was eventful as we navigated crazy traffic, potholes, livestock and locals. However, once we arrived we found a beautiful house nestled under the mountainside. Here we spent a perfect day relaxing with our hosts. I also discovered that I can tolerate a small amount of onion and garlic after accidentally consuming some high FODMAP sausages!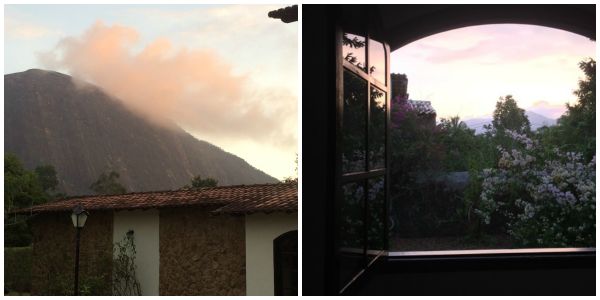 Escadaria Selarón (Mosaic Stairs in Santa Teresa). On our final day in Rio we visited the Escadaria Selaón which is an intriguing mosaic staircase that covers 215 steps. The mosaics were laid by Chilean-born artist Jorge Selarón and are an amazing legacy that showcases that beauty can be made out of poverty. If you still have some spare time after exploring the stairs, then a quick trip to the Museum of Tomorrow is also worth a visit.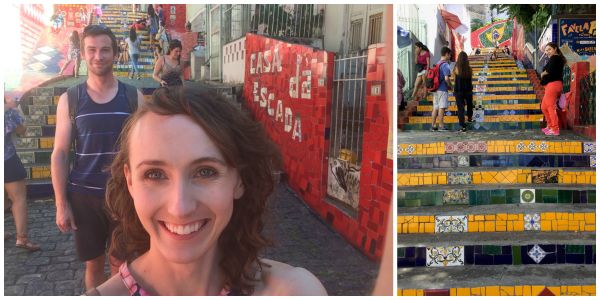 Final Thoughts
My trip to Rio was amazing, despite having to manage my food intolerances and surviving a couple of days with travellers' diarrhea. I discovered that I am stronger than I thought and that my food intolerances and health issues definitely don't have to define me. It is possible to have awesome low FODMAP adventures. Don't let your food intolerances hold you back, get prepared and get travelling!
SaveSave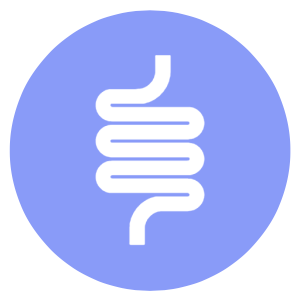 Are you ready to take control of your gut symptoms?
No thanks, my gut is perfect.