First things first, stop and take a big deep breath. You have just taken the first step on a daunting journey by recognising you need to change your diet and your lifestyle. This is never easy, but there are five steps for starting the low FODMAP diet that can make transitioning less stressful.
Five Steps For Starting The Low FODMAP Diet
Step 1: Consult your doctor
Before starting any new diet you need to consult your doctor or health care provider. This is to ensure that they rule out any other medical issues that could be causing your irritable bowel syndrome symptoms. Other medical conditions that cause similar symptoms include Crohn's disease, bowel cancer, celiac disease, and other inflammatory bowel diseases. If these medical conditions go unchecked they can cause long term damage to your body. Check out How IBS is Diagnosed to find out what to expect when you talk to your doctor.
Step 2: Talk to a dietitian
Your health care provider may refer you to a dietitian, or you can book yourself an appointment with one. Their job is to determine if the low FODMAP diet is right for you, and then ensure that while on the diet you are eating a balanced range of food that is nutritionally adequate for your body. They will also help you test each of the FODMAP groups to see if you can reintroduce any of them back into your diet.  Need help finding a low FODMAP dietitian? Check out 8 Ways a Low FODMAP Dietitian Can Help You for some helpful links.
Step 3: Understand what you can and can't eat on the Low FODMAP diet
Navigating the low FODMAP diet can be a bit of a minefield, due to the complexity and number of carbohydrates being removed from your diet. To reduce the complexity and help you avoid consuming foods that contain FODMAPs, use the Monash University Low FODMAP app for your smartphone. The app has an easy to use food guide that is arranged into categories that help you to quickly identify low FODMAP foods. I would be so lost without this app and I believe it is worth every dollar. As the app is on your phone you can access the information when you are in the supermarket, or even in a restaurant.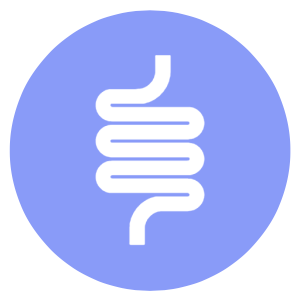 Are you ready to take control of your gut symptoms?
No thanks, my gut is perfect.
Step 4: Don't cook high FODMAP foods with your low FODMAP food
If members in your household are eating both low and high FODMAP foods there are a few guidelines you need to follow:
Do not cook with high FODMAP foods and then remove them from the dish before eating (eg onion and garlic). The FODMAPs will leach from the high FODMAP foods into the low FODMAP foods and make the whole meal high FODMAP. The leaching process happens because FODMAPs are water soluble. This means to stay safe you need to cook using low FODMAP ingredients.
Cook high and low FODMAP foods in different pots/pans. For example, if you are cooking gluten free pasta (low FODMAP) and normal pasta (high FODMAP), cook them in different pots.
Store high and low FODMAP foods in separate containers.
Step 5: Make Low FODMAP food fun
As daunting as the low FODMAP diet is, there are lots of simple ways to make delicious and tasty meals. Check out our low FODMAP recipes for some yummy inspiration.