Starting the low FODMAP diet was daunting enough before I was told that I could no longer cook with onion and garlic. I remember the sinking feeling of dread as I imagined a lifetime of boring and bland dinners to come. It didn't take me long to realise that low FODMAP meals don't have to be boring, and that there are some simple tricks you can use to create taste sensations that don't bring on gastro-intestinal wars! Let me teach you how to cook with no onion or garlic on the low FODMAP diet.
How To Cook with No Onion Or Garlic
Spring Onions & Leeks
Onions can be replaced with the green leaves from spring onions or leeks (1). It is important that you avoid using white spring onion or leek bulbs as these are high in oligo-fructans (this is the sugar present in onions) and can trigger irritable bowel syndrome symptoms. A good rule of thumb is to only use the deep green leaves of the spring onions and leeks and to stop cutting when the colour starts to transition to a lighter green.
Chives
Chives provide dishes with a mild onion taste that has a hint of garlic and is a safe low FODMAP onion alternative (1). You can buy chives at the supermarket in dried or fresh forms.
Garlic Infused Olive Oil
Garlic can be replaced by using garlic infused olive oil (1). Garlic infused olive oil is safe because it tastes like garlic but doesn't contain the fructans (oligosaccharides). This is because fructans are only water-soluble and not oil soluble (2).  The easiest way to get garlic infused olive oil is to buy it from the supermarket. I am using Cobram Estate Garlic Infused Olive Oil. I know it can be a bit pricey but it is well worth the money and keeps for several months. You can also make garlic infused olive oil yourself – however this can be time consuming, requires garlic cloves, and you need to be careful not to let the garlic disintegrate because the small bits of floating garlic could cause a FODMAP reaction. If you do make garlic olive oil at home, be sure to use it within a week to avoid the risk of botulism (read more about that here).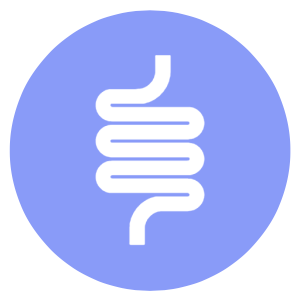 Are you ready to take control of your gut symptoms?
No thanks, my gut is perfect.
Herbs & Spices
There are also a number of herbs and spices you can use to flavour your cooking. This list has been certified as low FODMAP by Monash University:
Herbs
Basil
Coriander/Cilantro
Kaffir Lime Leaves
Lemongrass
Mint
Oregano
Parsley
Rosemary
Sage
Tarragon
Thyme
Spices
All spice
Asafoetida Powder
Cinnamon
Chilli Powder
Cloves
Cumin
Curry Powder
Fennel Seeds
Five Spice
Mustard Seeds
Nutmeg
Paprika
Turmeric
When buying spices or spice mixes it is important to check that they don't contain high FODMAP ingredients (such as garlic or onion) as these could trigger unwanted symptoms. Also if you are sensitive to wheat/gluten buy gluten free spices and herbs.
Additional Help
There are so many options to add flavour to your food. But if you are still feeling stuck for ideas on how to cook with no onion or garlic, then check out our low FODMAP recipes for yummy inspiration.