Everybody poops… even though we may not like to admit it! So then why is taking a dump so embarrassing? I think it might be the telltale sign (well I should say smell) that we leave behind. Although we all want our poop to smell like daisies, the reality is that our faeces stink! Smelly poos are normal, however there are some strategies you can use to leave the bathroom smelling fresh.
Why does our poop stink?
It is often the bacteria (both alive and dead) in our poop that make it smell (1). These bacteria produce gases, which cause the infamous 'pooey' smell. Our faeces also contain water, protein, undigested food (mainly fibre), and other waste products (1).
Certain foods like spicy curries and red meat can also strengthen the odour of our poop (1).
Is particularly smelly poop a problem?
If you notice the odour of your poop becoming more offensive, or think it is considerably worse than others, then it's a good idea to have a chat to your doctor. Very stinky bowel movements can be a sign of food intolerances, coeliac disease, or other serious conditions like intestinal infections (1 2 3). It's worth getting checked as many of these conditions can be effectively managed.
Tips for reducing smelly odours after you go:
1. Grab some poo-pourri. Yes this is an actual product and according to reviews it works wonders in the bathroom. This product could make it smell like a flowery meadow when you leave. Poo pourri is also super easy to use – you just spritz a little bit in the toilet bowl before you go. This creates a barrier between your poop and stops the bathroom from smelling.
2. Use air freshener. Bathroom air fresheners come in many shapes and forms. Some are more effective than others and are chemically formulated to break down smells. When choosing an air freshener the citrus-based scents (like lemon) are often good as they have a 'clean' feeling. Also keep in mind that some people are perfume sensitive and strong floral scents can trigger migraines. This means if you are living with others, it's a good idea to discuss everyones' air freshener preferences.
3. Clean the toilet. If there is toilet cleaner sitting by the toilet then use it. Toilet clean contains strong chemicals that help break down odours, which helps leave the bathroom smelling fresh.
4. Open the window. There is nothing wrong with opening the window! Fresh air is one of the best and most environmentally friendly ways to de-odourise rooms.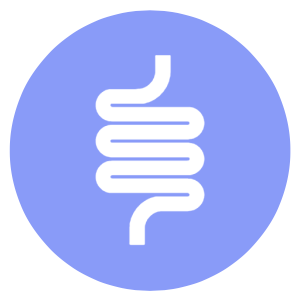 Are you ready to take control of your gut symptoms?
No thanks, my gut is perfect.
5. Light a match. Trust me your bathroom won't explode! But lighting a match will help cover up the stinky smell. The match flame doesn't burn off the smelly compounds, instead it masks the odour compounds in your farts and faeces that make the room smell bad (4).
6. Courtesy flushes. You might be wondering what the heck are courtesy flushes? Well this is when you flush every time you hear a splash in the toilet bowl. The less time your turds sit around the less chance they have of stinking out the room. Just keep in mind that water is a precious resource, so this isn't the most environmentally friendly option.
Final Thoughts
Just remember that everyone poops and it's okay for it to smell. There is no need to feel embarrassed. If you are concerned, try using one of the strategies above to help reduce the odour.