Living with a chronic illness is hard. Some days it is a miracle if I make it out of my pyjamas and I often feel like I have been run over by a fleet of trucks in my sleep.
I feel trapped in the dark where all my hopes and dreams of being a healthy human float above me like fireflies, close enough to see but too far away to catch. I feel jealous of those with perfect health and I feel responsible for my health failures even though they are out of my control.
These feeling are my status quo and they can become all-consuming. I spend my days trying to perfect the art of feeling better through diet, medication, and mindfulness.
This constant pursuit of health means sometimes I forget to live.
It's easy to forget that no matter how sick I am, the world doesn't actually revolve around me. No one is going to make things better. I have to be the creator of my happiness, even on days that are gut wrenchingly hard.
My new goal is to be present. Live in the moment.
My pledges to myself are that I will:
Find the good in every day. It doesn't matter if it's the simple act of enjoying a hot chocolate or sitting in the sun enjoying the warmth on my face. Each day contains mini moments of bliss. Take the time to enjoy them.
Have at least 30 minutes every day tech-free. This will give me the space to be present in my conversations with friends, and disconnect from the constant pressure of always being available.
Laugh with my soul. You are never too sick to laugh or smile! Whether it's at the TV, a moment I'm sharing with my friend, or just something utterly ridiculous that is going on around me, I'm giving myself permission to laugh. Laugh until I cry. Laugh until I almost wet myself. Laugh until I rediscover my long-lost abs.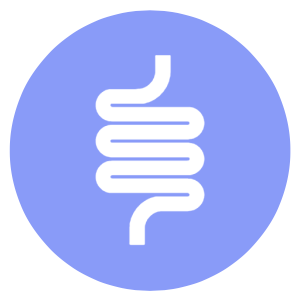 Are you ready to take control of your gut symptoms?
No thanks, my gut is perfect.
 See friends often. Seeing friends often feels way too hard when I'm feeling unwell. What I'm discovering is that they really don't mind if I look like a hot mess, my house is untidy or if I have no food. They are quite content to just come and be. Sometimes when I don't feel well enough for a big hang out session we just have a 20-minute chat or watch a movie.
Be thankful. While I don't have the luxury of good health there are many things about my life that are incredible. There will always be someone out there who is worse off than me so I try and remember that. Practising gratitude also helps remind me that with all the bad comes the good and I wouldn't be here without my amazing friends and family.
Practising these pledges helps me to embrace my life and live it to the full. No medical conditions are going to stop me. If you are struggling or need support, let me know. I'm here and happy to listen.