Are Coconut Products Low FODMAP?
Coconut products can be a bit tricky on the low FODMAP diet, as some products are safe and others are not! This article discusses what coconut products and serving sizes are low FODMAP, and what coconut products you may need to avoid. The following information is based on the research findings presented in the Monash Low FODMAP app & FODMAP Friendly apps.
Fresh Coconut Flesh (Low to Moderate FODMAP)
Fresh coconut flesh is low FODMAP in 3/4 cup serves (1). Larger serving sizes of 1 cup can contain moderate levels of sorbitol (1). This means if you want to try fresh coconut flesh start with a 3/4 cup serving size.
Coconut Oil (Low FODMAP)
All cooking oils are considered low FODMAP, as they do not contain carbohydrates (which are sources of FODMAPs). Coconut oil is extracted by cold-pressing the coconut flesh (2), and Monash University has confirmed that it is low FODMAP (1).
Coconut Water (Limit During Phase One)
Coconut water is the clear juice harvested from the centre of immature green coconuts (2 4). According to Monash University and FODMAP Friendly coconut water (fresh or packaged) is high FODMAP levels of sorbitol (polyol), and moderate to high levels of fructans (oligosaccharides) (1 13).  According to the FODMAP apps small serves of coconut water can be low FODMAP  (40ml FODMAP Friendly, or 100ml Monash), however if you are in the first phase you will want to limit your serve.
Coconut Milk & Cream (Limit During Phase One)
Coconut milk and cream are both made from the flesh of a mature coconut. Water is added to the flesh before it is ground into a fine pulp, the juice is then separated through pressing (2). As the fluid settles, it separates into higher-fat cream and lower fat milk (2).
According to Monash most UHT coconut milk is low FODMAP at 125ml (1/2 cup) serves (1). However, be aware that these UHT milks often contain moderate FODMAPs at 150ml, and are high FODMAP at 250ml (1 cup) serving sizes (1). Avoid any coconut milk that contains inulin.
Canned coconut milk is low FODMAP 1/4 cup serves, however larger serves (1/2 cup or more) contain moderate to high levels of sorbitol (14).
Coconut cream hasn't officially been tested by Monash or FODMAP Friendly, however, because it is manufactured in the same way as coconut milk it is expected to have a similar low FODMAP serving size of 1/4 cup. Also coconut cream is higher in fat than coconut milk. Fat does not contain any carbohydrates (FODMAPs) so there is a possibility that coconut cream could be slightly lower in FODMAPs.
Coconut Yoghurt
Coconut yoghurt has been tested by Monash University and it is low FODMAP in 125g (1 tub) serves (14). When choosing your coconut yoghurt avoid products that contain inulin, fructose, high FODMAP fruit, or high FODMAP sweeteners like honey, agave or fruit juice.
Coconut Ice Cream (Possibly Low FODMAP)
Coconut ice cream is made from coconut milk and then flavoured with other ingredients (2). Because the main ingredient in this product is coconut milk then they might be low FODMAP. However, you need to watch out for sneaky FODMAPs. When choosing either coconut ice cream, check that it does not contain inulin, and has not been sweetened or flavoured with other high FODMAP ingredients. When consuming coconut ice cream we suggest you test your tolerance levels to a 60ml (1/4 cup serve) and increase your serving size from there.
Coconut Dried & Shredded (Low to Moderate FODMAP)
Dried and shredded coconut (desiccated coconut) is made from the flesh of a mature coconut, which is shredded/flaked and then dried (2 5). According to Monash University, desiccated coconut is low FODMAP in 1/2 cup serves, however large serves of 3/4 cup contain moderate to high levels of polyols. This means if you are in the first stage of the low FODMAP diet, limit yourself to a 1/2 cup serve or less of desiccated coconut in any one sitting.
Coconut Sugar (Low FODMAP in small serves)
Coconut sugar is made from the flower sap of the coconut palm and is different to palm sugar, which comes from the date palm (2). According to Monash University  coconut sugar is low FODMAP in 1 teaspoon serves, however larger serves of 3 teaspoons are high FODMAP for fructans (14).
An interesting fact about coconut sugar is that it contains naturally occurring inulin (6).  Inulin is a prebiotic, which feeds the bacteria in our guts. When the bacteria ferment the inulin they create gas, which can cause Irritable Bowel Syndrome symptoms. Inulin is classed as a fructan and considered high FODMAP (1).
Coconut Treacle
Coconut treacle is also made by refining the sap extracted from the coconut palm tree. It is low FODMAP in ½ tablespoon serves, however it contains moderate amounts of fructans at a 1 tablespoon serve (1). The fructan levels could be due to the naturally occurring inulin in the coconut sap, as discussed above.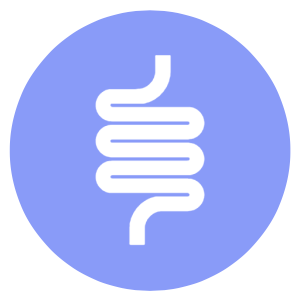 Are you ready to take control of your gut symptoms?
No thanks, my gut is perfect.
Coconut Flour (High FODMAP)
Coconut flour is a by-product of coconut milk production (2 15).
Coconut flour has been tested by both Monash University and FODMAP Friendly and it is high FODMAP. The FODMAP Friendly app shows that coconut flour is high FODMAP for sorbitol at a 3 tablespoon serve (FODMAP Friendly, 2016). In large serving sizes coconut flour contains high levels of GOS, fructan and excess fructose content as well as sorbitol.
Another potential issue with coconut flour is its fibre content. While fibre isn't an issue on the low FODMAP diet, some types of fibre can aggravate IBS symptoms (read more here). According to 8, coconut flour contains 60.9% total dietary fibre, 56.8% insoluble and 3.8% soluble. As I discussed in my article on low FODMAP fibre sources, insoluble fibre helps keep us regular. However, research also indicates that some IBS patients do not tolerate high levels of insoluble fibre (like bran), and that increasing the insoluble fibre in their diets could worsen IBS symptoms (9 10 11). This means that for some people with IBS coconut flour will not be a suitable option.
Final Thoughts
Overall using coconut products can be a delicious way to make tasty low FODMAP meals. However, you need to choose your coconut products carefully and stick to the recommended serving sizes provided by Monash University. For more tips on how to love your low FODMAP diet follow us on Facebook https://www.facebook.com/alittlebityummy
Health Note on Coconut Products:
Although this isn't a FODMAP issue, it is important to note that coconut products (oil, milk, cream, yoghurt, ice cream, and desiccated coconut) are high in saturated fats, and should be consumed in moderation (2 5). For example, coconut oil contains 87% saturated fats and two-thirds of these saturated fats consist of lauric acid (2). A report from the expert consultation by the Food and Agriculture Organisation (FAO) of the United Nations states that lauric acid raises LDL-cholesterol (bad cholesterol) levels (2 12). This means if you decide to use coconut oil or other coconut products in your low FODMAP diet try to use them in moderation.
Image Credit: K.Decor/Shutterstock