Eating out at a restaurant while on the low FODMAP diet can feel like a nightmare! However we all deserve a night off cooking and to enjoy a meal with friends and family. This blog will give you a few tips to help you eat out on the low FODMAP diet by helping you choose a restaurant and select a safe meal.
Choose the type of restaurant:
Take your time when selecting a restaurant as this will help ensure you have safe dining options on arrival.
Select a restaurant that has a good range of gluten free options. While gluten isn't the problem on the low FODMAP diet, choosing gluten free will eliminate wheat, which is a major source of oligosaccharides.
I find Thai restaurants can often tailor their meals to be low FODMAP, as you can select low FODMAP stir fry or steamed vegetables and request onion and garlic free sauces.
Japanese and Chinese restaurants can often be good as they offer rice-based cuisine.
Steak houses offer meat, potato, and salad dishes that are often easy to adapt.
Safe Low FODMAP meal options:
Salads are often a safe option as they can be tailored to your needs and can be made tasty with lemon juice and olive oil. You can even take your favourite homemade salad dressing with you when you eat out. When choosing a salad check for dried fruit, bread (croutons), onions, mushrooms, apples, and cashews, and limit your serving of avocado and chickpeas.
Sushi can be a safe low FODMAP option. The small amounts of wheat found in soy sauce is not a problem on the low FODMAP diet. If your sushi rolls contains avocado you will need to limit your serving size. Tempura is also made with wheat, so if you are in the elimination phase you may want to avoid any tempura containing rolls, or limit your serving size to one. Seaweed and rice are naturally low FODMAP.
Steak with a side of vegetables can often be low FODMAP. You just need to check and see if the steak has been pre-marinated in high FODMAP ingredients.
Grilled or roasted chicken, beef, or fish are often safe options, just check what seasonings have been added to the meat.
Choose an omelette with low FODMAP ingredients – make sure they don't add high FODMAP ingredients like milk, onion, certain spices, or flour.
Ask for gluten free pasta with olive oil, low FODMAP cheese, and your choice of meat and low FODMAP veggies.
French fries or potato wedges. Check that they have not been seasoned with onion or garlic (small amounts of wheat should not be a problem). Avoid using dipping sauces or ketchup as these often have hidden FODMAPs.
If ordering a pizza, chose a gluten free pizza base with plain tomato paste (add oregano, thyme, and basil) then flavour with low FODMAP ingredients and cheese. Ask that they do not add onion, garlic or additional sauces to the pizza without your permission.
Don't be afraid to order off the menu. Registered dietitian, Hannah Hunter, suggests chatting to wait staff and ordering a special meal if needed. Restaurants can usually accommodate simple requests like plain chicken breast or a piece of fish with potatoes and low FODMAP veggies like carrots or green beans. Make sure you focus on what you

can

have as well as keeping what you can't have in mind.
Meals with Sneaky FODMAPs:
Sauces and salad dressings often contain hidden FODMAPs, so ask what they seasoned, sweetened and thickened them with.
Risottos and broth-based dishes like soups and stews may need to be avoided as they often contain hidden onion and garlic.
Hamburgers can be problematic as minced meat often has high FODMAP ingredients, such as garlic and onion, added into the patties.
Avoid meals that contain cream based sauces or sour cream as these will contain moderate to high levels of FODMAPs.
Pre-marinated meats often contain hidden FODMAPs like onion and garlic powder so ask what the meat has been seasoned in before ordering.
If the restaurant staff can't tell you exactly what is in the meal, ask to talk to the chef or choose a different meal.
Get Organised
Once you have selected a restaurant give them a call. I've found many restaurants like to be given the heads up that you have special dietary requirements.
Before you ring, look online and see if you can find a meal from their menu that you would like to adapt.
Explain to the waitress that you have dietary requirements and give her a list of your definite no-go foods. I normally start by saying that I am dairy, gluten, onion, and garlic free. Then tell her items in specific dishes I can't have. For example, last time I went out I wanted steak with salad with a mustard dressing. I gave her my list and then mentioned any salad and dressing related ingredients that might be a problem.
Pre-warning the restaurant also gives them the chance to reserve you a piece of un-marinated meat or create a sauce that doesn't have high FODMAP ingredients.
Between you and the waitress you should be able to sort a meal over the phone, which you can confirm when you get to the restaurant.
If possible dine at off-peak times as this will allow them to spend more time when preparing your meal.
On The Day
The day of your meal out make sure you stick strictly to the low FODMAP diet. That way if you come into contact with FODMAPs during the meal, hopefully the reaction won't be quite as bad, as you will have had a lower FODMAP load during the day.
Have a safe low FODMAP snack just before you leave to settle your stomach.
If you can't ring the restaurant beforehand, then explain to the waitress your food requirements as soon as you get to the restaurant so they can help find a meal solution for you.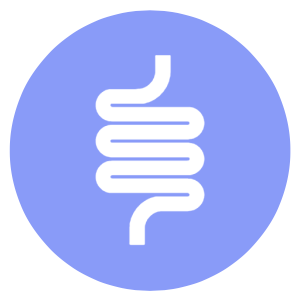 Are you ready to take control of your gut symptoms?
No thanks, my gut is perfect.
Take a written list of low and high FODMAP foods with you that you can give to the restaurant staff (it makes it easier on you and on them).
Even if a meal doesn't look like it contains any high FODMAP ingredients you still need to check. Also ask that they don't add anything to the meal without asking you first.
Stay polite and friendly when dealing with restaurant staff and let them know that you have a serious medical condition (this way they know you aren't just being fussy). Once they know this they are normally happy to help, however if you have any problems ask to speak to the manager.
If your order comes out wrong – ie with added onions tell them that it will make you sick and ask for it to be completely remade (not just have the onions taken off).
Once you have followed these steps you have done everything in your power to ensure you have a safe low FODMAP meal. So if possible try and relax and enjoy being with your friends and family. Good luck and happy eating! For more tips on how to thrive on the low FODMAP diet follow us on Facebook.

Image credit: Taweepat/Shutterstock