Sometimes the hands we are dealt in life suck. Not only do they suck but they are painful, debilitating, lonely, and exhausting. I mean really what is this pathetic body I'm trapped in? I certainly didn't order it… On bad days, I'm all for crawling back into bed with my gluten free chocolate brownie and pretending that the world doesn't exist. This open letter about being chronically ill is a glimpse into my everyday reality.
Living with chronic illnesses is freaking hard. I should know. I practically collect medical conditions like baseball cards. Chronic fatigue syndrome, fibromyalgia, coeliac disease, irritable bowel syndrome, postural orthostatic tachycardia syndrome (POTS), Raynaud's disease …. For me it's the mornings that are hardest. The first ten minutes when I have to crawl out of bed and figure out how the heck I'm going to get through my day. Can I ration my energy? Can I make it to the supermarket? Honestly some days showering is a big achievement for me.
I'm sure some of you get it. And if you are reading this because a loved one suffers from a chronic condition, here are some things you need to know:
1. We don't choose to be unwell. Trust me on this. There is nothing we would like more than to get up and go for a run, or bounce out of bed looking forward to a full-on day at work. It's out of our control. All we can promise you is that we will do our best not to wallow. We will focus on the small things we can achieve and take the steps we can to look after our health.
2. Somedays we don't know how to ask for help. Being dependent on others is challenging and we hate being a burden. On bad days we need someone to make us a hot drink, help prep dinner and do a load of washing without us having to ask. We will appreciate the little things, and although they aren't much, they do mean the world to us.
3. Constantly asking us if we are feeling better doesn't help. Chronic illnesses don't disappear overnight. Asking everyday if we are feeling better is hurtful even though you are trying to be nice. In our minds, we are constantly disappointing you and can't live up to the expectation you have that our health will improve. It's heartbreaking telling you that we feel just as s**t as we did yesterday. Lying to you about our health gives you false hope, and in the end, makes everyone feel worse. Instead, ask us how our day was or how we are coping.
4. Every now and then we need space to wallow. I'm not advocating never getting out of bed again (actually I advocate the opposite). However, some days we need a safe environment where we can acknowledge where we are at, and accept that it is what it is. No judging, just support. We promise you that after our pity party, we will drag ourselves out of bed and keep finding the fun in life.
5. We honestly don't want to constantly bail on you. Normally we do want to see you and join in with the social occasion (I mean staying at home isn't awesome when you are stuck there – let's face it, there is only so much Netflix you can watch). Sometimes our bodies just aren't up to it, and the coffee date we were going to have in town, might need to switch to a chill session on the couch. Please talk to us about what activities are achievable for us. As hard as it is, don't stop inviting us out as we need the challenge to keep us engaged and pushing ourselves to get out and about. We promise that if we cancel we will try and find another way to hang out with you. We also promise that we will only cancel if we are genuinely too unwell to come, not if we are too anxious to leave the house (if you are feeling this way make sure you get help).
In return for your support here are the pledges we make to you:
We will appreciate the little things you do for us every day that help us on our journeys.
We will continue to live life and find something we are passionate about.
We will find the positive in every day.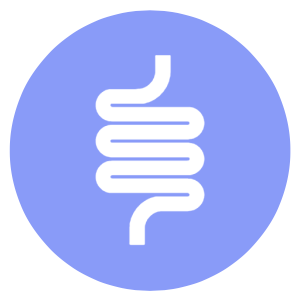 Are you ready to take control of your gut symptoms?
No thanks, my gut is perfect.
We will do all we can to look after our health, which includes good eating habits, getting enough sleep, and doing whatever exercise our bodies can cope with.
We will get out of the house! And whenever possible we will make it to social occasions.
We will plan a catch up with at least one friend or support person every two weeks (after all human contact feeds the soul).
We will get out of bed every day and achieve something (even if it is just showering).
We will love and laugh and share precious moments with you.
Thank you for being part of our world. To all those living with chronic illness you are not alone. I'm here if you need me.