If you are on a vegan diet then you might be using aquafaba to whip up a range of egg free treats like meringues or mousse. It's a magical ingredient and is now appearing in quite a few so called 'low FODMAP' recipes, but it might not be as tummy friendly as you think. In this article we're going to explore the science behind FODMAPs and answer the question – is aquafaba low FODMAP?
What is aquafaba?
Before we can look at the FODMAP content of aquafaba, we need to know exactly what it is.
Aquafaba is the water or brine from canned white beans like chickpeas. Normally you rinse away the aquafaba before you add the canned beans to your dish.
However, if you want to use aquafaba, then you save the slimy brine as you drain the beans. The aquafaba can then be whipped and used in meringues, fluffy marshmallows, mousse, frosting, mayonnaise, macaroons, vegan cheese, ice cream, or as an egg replacer in muffins, cakes, or brownies.
Sounds like a magical ingredient, right? It's pretty cool but if you have tummy issues then aquafaba might not be the right ingredient for you.
Is aquafaba low FODMAP?
Beans means farts is a legit saying. They are notoriously high FODMAP and usually contain oligosaccharides (GOS or fructans) that can make us gassy and lead to other unpleasant gut symptoms.
As we've just discussed aquafaba is made from the brine/water out of canned beans (often chickpeas).
Unfortunately, FODMAPs are water soluble. This means those fructans and galactans leach, aka escape, out of the beans and into the water/brine in the can. This leaching reduces the FODMAP content of beans but at the same time increases the FODMAP content of the aquafaba.
It's this leaching process that allows us to eat small serves of canned chickpeas, lentils, and butter beans while on the first phase of the low FODMAP diet as long as you rinse the beans well before you use them.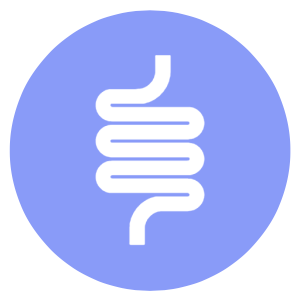 Are you ready to take control of your gut symptoms?
No thanks, my gut is perfect.
 Although we won't know officially until this ingredient is laboratory tested for FODMAPs, the leaching process means that aquafaba is most likely high FODMAP for galactans or fructans.  So, in the meantime, we suggest avoiding aquafaba until your symptoms are settled and then you can test your tolerance to the product.
Additionally, until aquafaba is tested for FODMAPs you won't see it staring in any of A Little Bit Yummy's low FODMAP recipes.
Final Thoughts
Aquafaba is most likely high FODMAP so we suggest avoiding it for a few weeks while you see if the low FODMAP diet works for you. As soon as your symptoms are settled you can try aquafaba and see how your gut tolerates it.  If you have questions about other ingredients, then let us know in the comments below.