You've found your favourite Margarita mix, hot sauce, or exotic fruit and it's not listed in the Monash University FODMAP Diet App. You're wondering… can I eat this?
Well, my friends, there is only one way to find out. You have to try it. We're going to walk you through testing your FODMAP tolerance to untested foods.
The low FODMAP diet isn't a game of perfect. Instead, it's about learning what foods trigger your gut symptoms. That means you can test your own tolerance level to an untested food and see if you can bring it back into your diet.
What do we mean by tolerance level?
Tolerance level refers to the amount of a FODMAP group or food you can eat before you trigger your gut symptoms. This is highly personal and everyone will have a different tolerance level to different FODMAPs and foods. How much of a food you tolerate can be affected by the amount of the food you eat, what else you've eaten that day, and other non-food factors like stress and anxiety.
What is an untested food?
An untested food is a food that hasn't had its FODMAP content analysed in a laboratory. Monash University does a fabulous job testing foods for FODMAPs and there are over 800+ foods listed in the Monash University FODMAP Diet App. However, every now and then you'll find a food or product that hasn't been tested for FODMAPs that you want to try.
How soon can you try an untested food?
If you've just started the low FODMAP diet, then we suggest waiting a couple of weeks before trying that untested food. This gives you a chance to see if your body is responding to the low FODMAP diet without adding something new to the mix.
In most cases, if you've been on the low FODMAP diet for longer than 2 weeks then you can test your tolerance.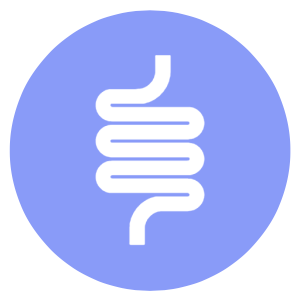 Are you ready to take control of your gut symptoms?
No thanks, my gut is perfect.
5 Steps For Testing Your Tolerance To An Untested Food
Make sure your symptoms are settled. This doesn't mean you are symptom free as it is normal to have some variation in your gut symptoms each day. You just need to understand what symptom variation is normal for you so you can identify if you react to the test food.
Start with a small amount of food/product. A small serving size means you'll eat a lower amount of any FODMAPs that might be present in the food which gives you a better chance of tolerating the food. Try starting with a ¼ of the serving size you would normally eat.
Wait 24 hours and keep the rest of the food in your diet low FODMAP while you monitor symptoms.
If symptoms stay settled increase the amount of the food/product you eat over the next two days to a ½ serve and then to a full serve while keeping other foods low FODMAP.
Review your symptoms. If your symptoms have stayed the same with no moderate or severe reactions then you can include the food in your diet. If your symptoms have flared, then avoid the food for now and try it again in the future.
(Reference: Monash, 2016)
Take Home Message
The low FODMAP diet is a learning tool to help you identify what foods trigger your gut symptoms. It's not a lifetime diet and only needs to be as strict as you require to manage symptoms. Even if your symptoms are super settled, it's important that you move into the reintroduction phase after 2 to 4 weeks of being on the low FODMAP diet.
Testing your tolerance to high FODMAP foods and untested foods will help you expand your diet, love your food, and protect the long-term health of your gut. If you need help with an untested food or with your FODMAP challenges just let us know. We're here to help!