Alana's Story
Our founder, Alana Scott, know's what it's like to live with gut issues as she manages coeliac disease and irritable bowel syndrome on a daily basis. Read her story below.
I still remember what it was like trying to start the low FODMAP diet. I ended up standing in the middle of the grocery store crying because I just couldn't figure out what to eat. It all felt so overwhelming and like I had to give up all the foods I loved.
So if you're feeling that way too, then I hear you. And I get what a complicated and emotional journey it can be trying to find your happy gut place.
My FODMAP journey started in 2014. I was struggling to leave the house as I was super sick and I was scared to be too far from the loo. After lots of medical tests, I was diagnosed with coeliac disease and then later on with Irritable Bowel Syndrome (IBS).
My dietitian placed me on a strict gluten free diet to manage my coeliac disease and then later a low FODMAP diet to help manage my remaining IBS symptoms. For me, the low FODMAP diet was like magic and within a couple of weeks of eating low FODMAP foods, I had control over my symptoms for the first time in years.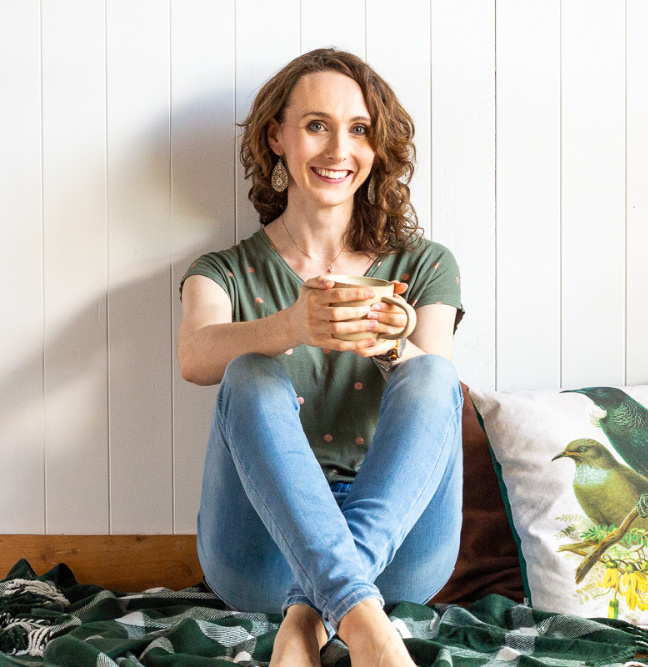 But trying to manage the low FODMAP diet was exhausting and came with a lot of anxiety. I struggled to find up-to-date resources and safe recipe options, and I had so many questions. Does that sound familiar?
What I really wanted was for someone to give me:
super tasty low FODMAP recipes made from easy to find ingredients
meal plans so I didn't have to think to much
a road map to guide me through the low FODMAP processes
a friendly expert who I could ask questions
This need inspired me to launch A Little Bit Yummy and create a safe space for people with tummy troubles.
Since then we've created hundreds of dietitian reviewed low FODMAP recipes, customisable meal planning tools, online courses to guide others through this process, and have recruited a team of expert dietitians to answer your questions in our FODMAP Made Easy membership.
We are so excited that you've found us and can't wait to support you on your journey. Please feel free to contact us if you need support.
Past Recipe Writer For Monash University
Monash University researchers developed the low FODMAP diet and they remain the lead research centre for the diet. In 2015, Monash University recognized the quality of my work in the low FODMAP field, and invited me to contribute some recipes for the Monash FODMAP Low FODMAP website. In October 2015, I also visited the Alfred Centre in Melbourne to meet the friendly faces of the Monash low FODMAP research team. 
Please Note
I am not a registered dietitian, however I work alongside an international team of FODMAP trained dietitians. If you are just starting the low FODMAP diet, then please consult your doctor and a registered dietitian to check the diet is right for you. Information on this website does not replace the recommendations given to you by medical professionals.
Ready to take control of your gut?
We're here to teach you how to settle your gut symptoms and figure out your food triggers. Become a FODMAP club member today and unlock premium recipes, online courses, meal plans, and expert support.