Oats can be tricky to navigate on the low FODMAP diet as the manufacturing processes can affect the FODMAP levels. Do you know which ones to choose for breakfast?
What are the different types of oats?
Oats can be categorised into several different groups:
Steel-cut oats are where the whole oat groats (the oat kernels) are cut into several pieces. They can also be called Irish or Scottish Oats and they have the longest cook time.
Rolled oats (also called old fashioned oats or whole oats) are created when oat groats are steamed and rolled into flakes.
Instant (or quick) oats are pre-cooked, dried and then rolled. They are thinner than rolled oats and often lose their texture as they are cooked.
What types of oats have been tested?
Below is a table of the different oats that are listed in the Monash Low FODMAP app and the oat category we believe they fall into.
When you are exploring foods in the Monash Low FODMAP App, it is important that you click into each food to find information on the low FODMAP and high FODMAP serving sizes. Many red rated foods still have low FODMAP serves.
Category of Oat
Name in Monash App
Low FODMAP Serving Size
Moderate or High FODMAP Serving Size
Rolled Oats
Rolled Oats
½ cup uncooked (52g)

¾ cup (105g) uncooked

High FODMAP

Rolled Oats
Oats (UK)
½ cup uncooked (60g)
¾ cup (100g) uncooked, High FODMAP
Rolled Oats
Oat flakes (Austria)
½ cup (50g)
1 cup (100g) Moderate FODMAP
Rolled Oats
Oatmeal,  gluten free, organic, coarse (Denmark)
1 cup uncooked (105g)
No upper warning
Rolled Oats
Oatmeal, coarse, organic (Denmark)
1 cup uncooked (105g)
No upper warning
Rolled Oats
Oatmeal, fine, organic (Denmark)
½ cup uncooked (52g)

1 cup uncooked (105g)

High FODMAP

Rolled Oats
Oatmeal, gluten free, fine, organic (Denmark)
½ cup uncooked (52g)

1 cup uncooked (105g)

Moderate FODMAP

Instant/Quick Dry
Oats, quick (dry)
¼ cup uncooked (23g)
½ cup uncooked (47g)
Steel Cut Oats
Oat groats
1/2 cup (120g)

1 cup (240g)

Moderate FODMAP
(Table Compiled from: Monash University App, 2016)
What Serving Size Should I Try?
If you want to try oats start with these low FODMAP serving sizes (uncooked amount):
1/2 cup of rolled oats
1/4 cup of quick oats
1/2 cup of scotch oats/oat groats
From there you can test your tolerance levels by slowly increasing your serve. Check the Monash Low FODMAP app for more information about how the FODMAP levels change at larger serves.
Why do different oat products contain different FODMAP levels?
Elizabeth Ly, a laboratory assistant at Monash University, hypothesises that different manufacturing processes used can cause the carbohydrate content in oats to be different:
"For example, quick oats can possibly be dried with the liquid that they were cooked in, whilst steamed rolled oats can potentially remove some carbohydrates. Further, different heat application e.g. foods are steamed at temps higher than 100 degrees, whereas foods are boiled at 100 degrees. Rollers used to flatten oats are heated; the heat applied can also affect the carbohydrate content.
Please note that the effects of these processes have not been investigated by Monash University, so we can only hypothesise at this point" (personal communication via email, 04/03/2016).
Do the oats need to be wheat/gluten free?
Oats can become contaminated with wheat/gluten during the manufacturing process. However, the amount of contamination is normally small and shouldn't significantly increase your overall FODMAP load. This means you don't need to buy the expensive wheat/gluten free oats. Instead, you can enjoy a small serves of regular oats while on the low FODMAP diet.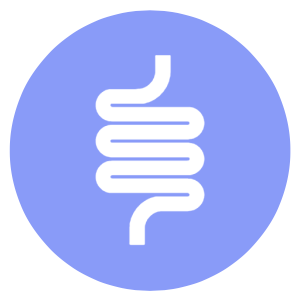 Are you ready to take control of your gut symptoms?
No thanks, my gut is perfect.
If you have coeliac disease make sure you talk to your doctor and dietitian before trying gluten free oats. The term 'gluten free oats' means the oats do not contain traces of wheat, rye or barley (3). However, oats naturally contain a protein called avenin which belongs to the gluten protein family (3). Approximately one in five coeliacs will react to wheat/gluten free oats, which is why it is important to talk to your doctor or dietitian before trying them (3).
Final Thoughts
Oats can be a low FODMAP breakfast option during the low FODMAP phase. If you choose rolled oats, start with a ½ cup serving size and then test your tolerance level. If you want instant oats use a ¼ cup serving size, and mix them with rice flakes or quinoa flakes for a larger hot breakfast.