Irritable bowel syndrome (IBS) is an embarrassing condition that can be difficult to talk about. If you are reading this article it's probably because you have a friend, family member, or loved one who suffers from this debilitating condition. Today we are going to chat about what IBS is, how it affects your loved one, and how the low FODMAP diet can help. This will give you the tools to help your friend/family member/loved one manage their gut symptoms.
What is Irritable Bowel Syndrome?
Irritable bowel syndrome (IBS) is a surprisingly common functional gastrointestinal disorder (FGID) affecting approximately 9-23% of the worldwide population  (1 2). Astoundingly, it is the second most common cause of workplace absenteeism after the common cold (2). Like any illness, the range and severity of symptoms vary from person to person.
This condition is characterised by nasty, embarrassing and chronic relapsing symptoms of:
lower abdominal pain and discomfort,
bloating,
wind,
distension
altered bowel habit (ranging from diarrhoea to constipation)
and some people also have non-gastrointestinal symptoms like fatigue, nausea, backache, and feelings of anxiety or depression.
The diagnosis of IBS is given once other serious gut conditions like coeliac disease, inflammatory bowel disease (Crohn's, Ulcerative Colitis), and bowel cancer have been ruled out by medical professionals (1 3 4).
What's it like to have IBS?
One of the best ways to understand how IBS impacts your loved one's life is to think back to the last time you had the stomach flu or food poisoning. Do you remember the severe cramps, bloating, wind, nausea, and diarrhoea that made you rush to the toilet?
For many people with IBS this is their daily reality.
People who suffer from constipation often get crippling cramps and severe wind, and when they try and pass a bowel movement it can feel very painful. Although it can be frustrating and heartbreaking to see your loved one struggle on a daily basis, it's important to remember that they need your support, and to remember that for them IBS is a daily battle and not a joking matter.
IBS is a serious medical condition that can affect all aspects of a person's life from physical health and wellbeing, diet, education, work, personal and social relationships, travel, self-image, and psychological well-being (1 3). This condition is embarrassing and sufferers are under constant stress trying to hide their medical condition from friends, family and work colleagues. The good news is that this syndrome can often be successfully managed through dietary changes that remove IBS trigger foods, like the low FODMAP diet (1 3 4).
What is the low FODMAP Diet?
Exciting news! The low FODMAP diet has been scientifically proven to help up to 75% of IBS sufferers successfully manage and reduce their IBS symptoms  (5 6).
FODMAP may sound like something out of a sci-fi movie, but it is actually an acronym for a large group of indigestible sugars (short chain carbohydrates) (8). Don't panic – the diet itself isn't actually sugar free as table sugar is low FODMAP. Instead, the sugars we are talking about are found in a large range of fruit, vegetables, and grains.
FODMAPs trigger pesky symptoms when they are poorly absorbed in the small intestine as they draw water into the intestines, then once the FODMAPs reach the large intestine our gut bacteria feast on them and the fermentation creates gas, triggering other IBS symptoms (1 8).
FODMAP is an acronym for different carbohydrate groups:
Fermentable
The process through which gut bacteria breakdown undigested sugars (short chain carbohydrates) to produce gas  (7, 8).
Oligo-saccharides

This scary sounding FODMAP breaks down into two groups. The first group is fructans (fruct-oligosaccharides or FOS) which are found in wheat, rye, barley, artichokes, onions, garlic and dried fruit. The second group are galactans (galacto-oliogosaccharides or GOS) which are found in cashews, silken tofu, as well as legumes and pulses (7 8).

Have you ever wondered why beans make you fart? This is because they contain oligosaccharides and humans are not designed with the right enzymes to break them down. This means they will make everyone windy but only trigger IBS symptoms in some people.

Disaccharides
The only disaccharide that is problematic is lactose, which is found in milk, soft cheese, yoghurt and ice cream (7 8). To absorb lactose our bodies need an enzyme called lactase to break down the sugar (7 8). If you don't have this enzyme, then lactose could be the culprit for your IBS symptoms.
Mono-saccharides
Fructose (in excess of glucose) found in honey, asparagus, apples, high fructose corn syrups and other foods (7 8). To absorb fructose our bodies need an equal amount of glucose, when there is excess fructose it gets malabsorbed and travels straight through our intestines where it gets fermented by gut bacteria.
 (And) Polyols
Sugar polyols (eg. sorbitol, mannitol) are also known as sugar alcohols and no they won't get you drunk. They are found in some fruit and vegetables and are used widely as artificial zero calorie sweeteners (7 8). Polyols are commonly found in stone fruit, apples, pears, mushrooms, cauliflower, and sweet potato.
The low FODMAP diet is tricky, which makes it a specialised area of nutrition. If possible, it is important to seek help from a trained dietitian when starting the diet (7 8). The dietitian will ensure that the person's diet remains balanced and nutritionally adequate, as well as help them test and reintroduce FODMAP foods after an elimination period.
List of High and Low FODMAP Foods
Here is a small example of high and low FODMAP foods provided by Monash University:
| Food Category | High FODMAP foods | Low FODMAP food alternatives |
| --- | --- | --- |
|  Vegetables | Asparagus, artichokes, onions (white, spanish, red, spring onions), leek bulb, garlic, legumes/pulses, sugar snap peas, onion and garlic salts, beetroot, Savoy cabbage, celery, sweet corn (more than 1/2 cob) | Alfalfa, bean sprouts, green beans, bok choy, capsicum (bell pepper), carrot, chives, fresh herbs, choy sum, cucumber, green tips of spring onion, green leek tips, lettuce, tomato (small serves), zucchini |
| Fruits | Apples, pears, mango, nashi pears, watermelon, nectarines, peaches, plums, bananas (ripe) | Banana (unripe), kiwifruit, orange, mandarin, rhubarb. |
| Milk and dairy | Cow's milk, yoghurt, soft cheese, cream, custard, ice cream | Lactose-free milk, lactose-free yoghurts, hard cheese |
| Protein sources | Legumes/pulses | Meats, fish, chicken, firm tofu, tempeh, canned lentils*, canned chickpeas* |
| Breads and cereal | Rye, wheat-containing breads, wheat-based cereals with dried fruit, wheat pasta | Gluten-free bread and sourdough spelt bread, rice bubbles, oats*, gluten-free pasta, rice, quinoa |
| Biscuits (cookies) and snacks | Rye crackers, wheat-based biscuits | Gluten-free biscuits, rice cakes*, corn thins* |
| Nuts and seeds | Cashews, pistachios | Almonds (<10 nuts), pumpkin seeds |
 (9)
*Small serves only. Check Monash Low FODMAP app for guidelines.
This is not a complete list of high and low FODMAP foods. Due to the ongoing research into this diet, many FODMAP lists available on the Internet contain incorrect or out-dated information. The most reliable way to get an extensive list of low and high FODMAP foods is to get the Monash University Low FODMAP smartphone app.  Learning what foods your loved one can or can't eat, will allow you to cook and eat out with them, without causing uncomfortable digestive stress.
Can they have cheat days on the low FODMAP diet?
Wishful thinking here… unfortunately cheat days involving high FODMAP foods are not possible on the low FODMAP diet. Cheating on a weight loss diet might make you feel guilty, but it doesn't cause medical issues. When an IBS sufferer knowingly or unknowingly ingests one of their FODMAP trigger foods they can end up with unpleasant symptoms.
These symptoms could range from an uncomfortable stomach with a bit of wind and bloating, right through to severe abdominal pains, diarrhoea or constipation. These symptoms can last for several days after the trigger food has been consumed, and should be resolved by returning to the low FODMAP diet (9).
For people on the low FODMAP diet a little bit of garlic, onion or another high FODMAP food can be a big deal, and although it can seem annoying, it is in their best interests (health and wellbeing) if you help them avoid high FODMAP foods while they are in the first phase of the low FODMAP diet.
Can we cook a meal and then just remove the high FODMAP ingredients?
FODMAP sugars are water soluble (9). This means when you cook high FODMAP foods with other ingredients, the FODMAP content can leach out of the high FODMAP food items and into the low FODMAP foods in the meal. This can make the overall meal high FODMAP, even if you pick out the unwanted ingredients.
This means you need to be especially mindful when cooking with onion and garlic, you can't fish them out of the meal at the end as the FODMAPs have already leached. The most reliable way to ensure food is low FODMAP is to only cook meals using safe ingredients (9). Remember to use the Monash University Low FODMAP Diet App or our low FODMAP recipes to make this easy.
Is the low FODMAP diet a forever diet?
The low FODMAP diet is not a forever diet. At the start of the low FODMAP diet the patient is put on a strict 2 to 6 week elimination period where they remove all high FODMAP foods. Once they have good IBS symptom control, it is recommended that they then test and reintroduce each of the high FODMAP groups (9). Any FODMAP group that they do not react poorly to can be added back into the diet, to increase the variety of foods they can eat (9).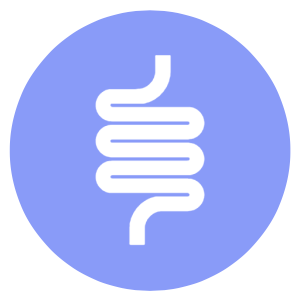 Are you ready to take control of your gut symptoms?
No thanks, my gut is perfect.
Ideally, this process should be done under the guidance of a trained dietitian, and only foods that do not trigger IBS symptoms are added back into the diet (9).
The foods that can be added back in vary from person to person, and there may be trigger foods that will need to be avoided for long periods of time, or in some cases for the rest of that person's life. The end goal is for the person to end up on a modified low FODMAP diet, which is only as strict as needed to control symptoms.
What can you to do to help someone with IBS who is on the low FODMAP diet?
Be supportive and try to understand that living with IBS can be a daily struggle
Take time to learn about IBS and the low FODMAP diet
When eating out or going to social occasions, help your loved one by choosing restaurants that can cater for low FODMAP meals.
When cooking for someone on the low FODMAP diet, discuss how to adapt the meal to suit them, and check that they don't have additional non-FODMAP triggers. Or check out our low FODMAP recipes for meal inspiration.

Want to learn more? Check out my blog or follow me on Facebook.