Does the low FODMAP diet have you stuck in a food rut? A few simple tips can help you create delicious meals the whole family will love. It's time to banish bland low FODMAP food!
1. Add Flavour Through Herbs & Spices
You don't have to suffer through bland meals just because you can't add onion and garlic. Most herbs and spices are low FODMAP, so you can add generous amounts of seasonings to your meals. I love working with cumin, paprika, ground coriander and dried chilli flakes in spice based meals, and basil, oregano, and thyme in more savoury meals. When it comes to herb and spice combinations the possibilities are endless.
2. Don't Forget about Infused Oils
Garlic and onion might be out, but infused oils can be a great way to tasty up your meals. The fructans found in garlic and onion are water soluble, but not oil soluble. This means when you fry garlic or onion in oil you get the flavour without the FODMAPs. Just make sure you remove the garlic or onion pieces before adding any other ingredients to the pan. One of my favourite ways to enjoy garlic infused oil is to mix it with mayonnaise and a squeeze of lemon juice to make low FODMAP aioli.
3. Add Liquid as Needed
Sometimes when you are cooking your pan might get and little bit dry and that's okay! You might need to add a splash of water, low FODMAP stock or wine to add some flavour, and to prevent food from burning or sticking. Make sure you scrape the brown stuff off the bottom of your pan (it's the good stuff), as this will add more flavour to your meal.
4. Don't Be Afraid To Add Salt
Salt is an incredible flavour enhancer, so don't shy away from it when you are in the kitchen. I tend to season as I go, and add a couple of grinds of salt each time I add a batch of ingredients into the dish. The earlier you start adding salt to your cooking, the deeper the end flavour will be. Also don't forget to generously salt your gluten free pasta water, as the pasta will really absorb the flavour while it cooks.
Hang on a second – isn't salt another health issue? Well according to accredited practising dietitian Joanna Baker "the low FODMAP diet, if it's done well, is a lot of whole foods and very little processed food. Salt is found in high amounts in processed foods, so focus on filling up your trolley with low FODMAP fruit, vegetables and fresh meat. If you focus on whole foods then the overall low FODMAP diet can be relatively low in salt, so adding salt to a dish for flavour isn't too much of an issue."
5. Balance Your Meal with Sweetness or Spice
At the end of the day it's your meal and a recipe is just a guideline. So if you think the dish needs a little bit more sweetness or some more spice, make sure you add it. For sweeteners I enjoy using maple syrup, brown sugar or golden syrup (1/2 tbsp is low FODMAP). For spice I like to add a pinch of chilli flakes or a tiny smidgeon of cayenne pepper.
6. Cook at the Right Heat
Don't stew your meat by cooking it at the wrong temperature! One of the easiest ways to ruin dinner is by incorrectly cooking your meat. When you add meat to a frypan you want it to sizzle not simmer! The same rule applies when you want to sauté or stir-fry your vegetables. When you add oil to your pan, make sure you tip it back and forth so the pan is evenly covered. You know the oil is hot when you see striations in it and it starts to shimmer. For high heat cooking, like your stir-fries, make sure you choose an oil with a high smoking point (like avocado oil, grapeseed oil, canola oil, sunflower seed oil, or rice bran oil).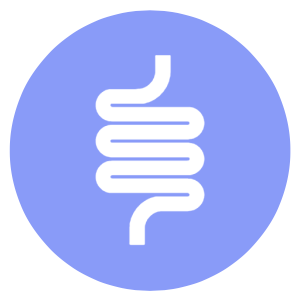 Are you ready to take control of your gut symptoms?
No thanks, my gut is perfect.
7. Add an Acid to Finish Your Meal
It might sound surprising, but try adding a squeeze of lemon juice or a drop of vinegar to your next meal once you have finished cooking. The sourness of the acid helps enhance the dish by highlighting the other flavours. This means I always keep a couple of lemons in the fruit bowl and a selection of vinegar in the pantry! Give it a go at your next meal.
Final Thoughts
There is no need to endure tasteless meals while on the low FODMAP diet. It's time to stock up your pantry and try some of these tips in your next meal. Happy cooking everyone!