12 Tips for Cooking Great Gluten Free Pasta
Gluten free pasta can be a staple carbohydrate in the low FODMAP diet. However low FODMAP pasta dishes become cooking disasters if the gluten free pasta turns into a soggy sticky mess! Follow my 12 tips for cooking great gluten free pasta:
Choose your gluten free pasta. This means checking for sneaky FODMAPs. If soy flour is the predominant ingredient in your pasta then it is likely to be high FODMAP. Instead look for pasta made from corn, rice or quinoa and check for added high FODMAP ingredients. Not all pasta brands are made equal, this means you might need to try a couple of different brands before you find one you like.
Measure your pasta. A serving size of dried pasta should be no more than 75g (2.65oz) uncooked per person (this should equal 1 cup of cooked pasta). Pasta generally doubles in weight and size as it cooks. Monash states that 145g (5.11oz) serve of cooked gluten free pasta, or 155g (5.46oz) quinoa pasta is low FODMAP, which equals about 1 cup of cooked pasta. Avoid large servings of gluten free pasta greater than 1 & ½ cups (220g or 7.78oz), as this serve can be high FODMAP depending on the pasta ingredients.
Use a large pot with lots of water

.

When cooking four serves of pasta (300g or 10.58oz) you would need approximately 5 litres of water. The more water you use the less starchy and sticky your pasta will end up.
Use salt! Gluten free pasta by itself is pretty boring, so adding salt can give it some much needed flavour. For 300g (10.58oz) of pasta you will need about 1 tablespoon of salt.
Use boiling water. Bring your saucepan of salted water to a rolling boil. Make sure you cover the saucepan with a lid while it comes to the boil. Add your pasta. If the water comes off the rolling boil put the lid back on the saucepan until it boils, then remove the lid.
Don't add oil

.

It is a myth that you need to add oil to the water to stop the pasta sticking together. Save your oil and toss it through the pasta once cooked if desired.
Stir the pasta

.

To stop the pasta sticking together you need to stir it. Start stirring as soon as you drop the pasta into the water, and continue for about 20 to 30 seconds, until the pasta doesn't settle on the bottom of the saucepan. Then stir the pasta occasionally while it cooks.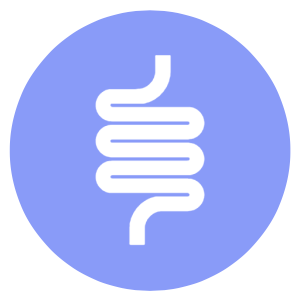 Are you ready to take control of your gut symptoms?
No thanks, my gut is perfect.
Don't rely on the packet cooking times! I always check the pasta about two minutes before it is meant to be ready. Then every 1 to 2 minutes after that until cooked. You want to remove the pasta as soon as it is al dente. This means it should be firm to bite but tender. If there is a dark spot in the centre of the pasta it means it is not fully cooked. Also the texture and colour of the pasta should be consistent the whole way through. If you over cook your pasta it will turn into a slimy mushy mess!
Reserve some pasta water. Reserve 1 cup of pasta water when you drain your pasta. Gluten free pasta tends to absorb more sauce than normal pasta. This means you might need to add more water to the sauce as you mix it through the pasta.

Don't rinse your pasta.

 Drain your pasta using a colander (large sieve) but don't rinse it. Rinsing your pasta won't stop it from becoming sticky – all it will do is make your pasta cold.
Return the pasta to the saucepan. Add your sauce and mix well until the pasta is coated.

Eat it HOT!

 Gluten free pasta is not nice cold, and unless you can find a very good brand it often doesn't make good pasta salads. If you have the option always eat the pasta freshly cooked or reheat it well.
Enjoy! For more low FODMAP tips follow me on Facebook or sign up to my weekly newsletter.