Getting out into nature on a hike, tramp or backpacking trip is a wonderful way to disconnect from technology and nurture your soul. We've put together a quick guide to help you navigate your trip while on the low FODMAP diet.
Breakfast
Early morning breakfasts should be quick, nutritious and require minimal prep. Here are some tasty options to consider.
Dehydrated/powdered eggs can be a nutritious way to start your day. Normally you just need to add water. As always check for added high FODMAP ingredients.
Homemade granola/muesli is a tasty nutrition dense option so take a bag with you. There are plenty to low FODMAP recipes to choose from like this low FODMAP orange walnut granola or our dark chocolate granola.
Porridge made from rolled oats, rice flakes, or quinoa flakes. If having a hot breakfast is a must-have for you, then porridge can be a good option. If you need to be gluten free and choose rice flakes then consider topping your brekkie with nuts or seeds to boost the calorie intake.
Pack a hot beverage. If you're like me then you just can't start your day without a hot drink! Make sure you pack your favourite instant coffee, tea, or hot chocolate.
Lactase tablets. Okay so technically these aren't a breakfast option! But if lactase tablets are effective for you OR if you have challenge lactose and can tolerate it, then that opens up more breakfast options. Consider packing powdered milk, pancake mix etc. for your meals.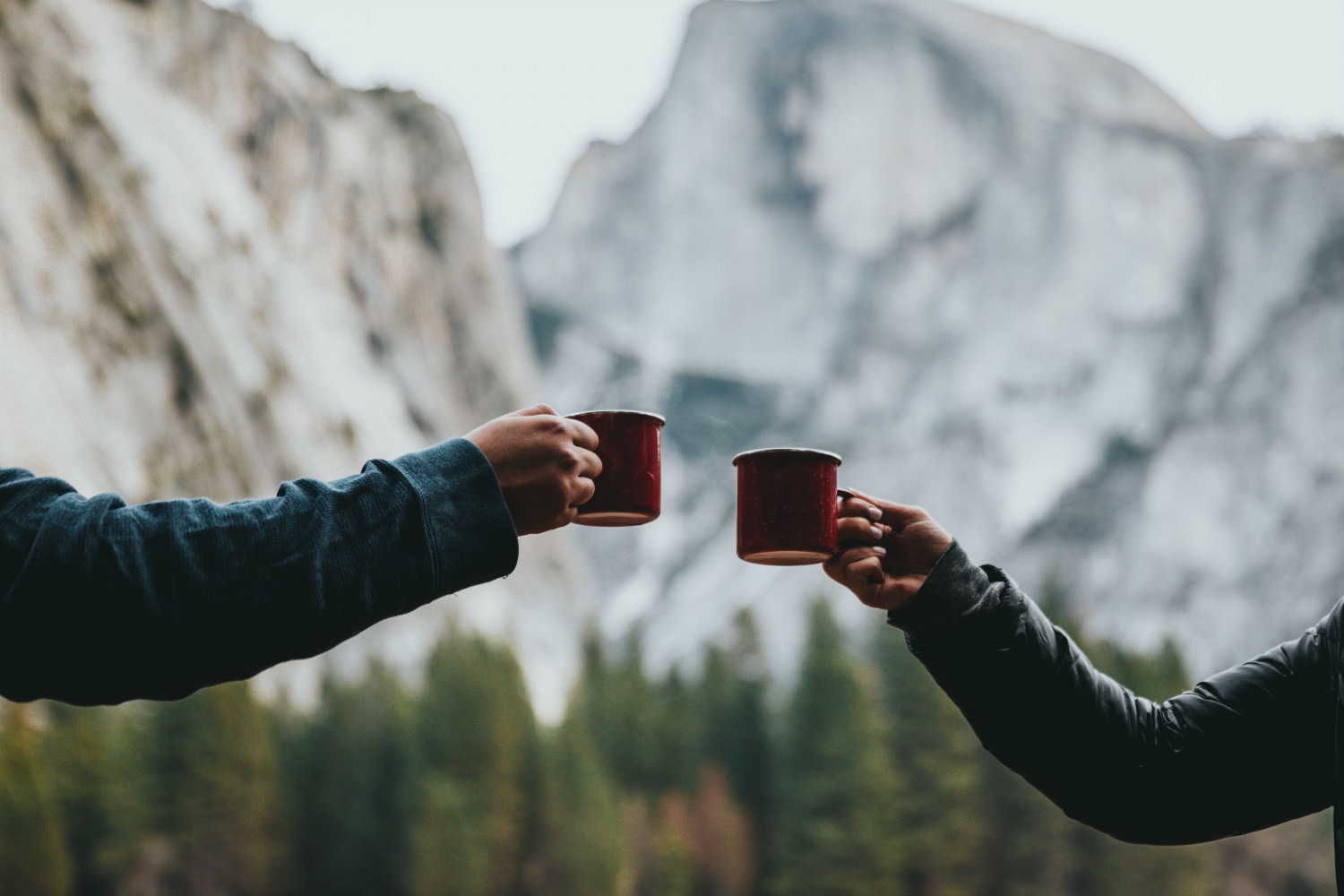 Snacks/Lunch
Convenience is key when you're on the move so you'll want to focus on grab and go options.
Low FODMAP Trail Mix. You can easily make this yourself by mixing together low FODMAP serves of nuts/seeds, cranberries, dark chocolate, and desiccated coconut. You can also add your favourite lo-fo cereal or crushed pretzels.
Low FODMAP muesli/granola bar. These are perfect for breakfast/lunch/snacks. You can make a low FODMAP option at home like Kate Scarlata's oat, seed and chocolate granola bars, or grab one from the grocery store (let us know if you need help checking ingredient labels). If you are planning on having multiple bars per day you'll need to space them out and leave at least 3 hours between each serve to avoid FODMAP overload.
Jerky. Protein dense and high calorie, jerky should be on your list. You'll need to look for jerky that doesn't contain onion or garlic, alternatively you can make your own at home.
Hearty biscuits. Any oat-based biscuits like ANZAC biscuits are a good option when tramping. They can satisfy your sweet tooth and give you and energy boost. Just watch out for added high FODMAP ingredients like honey.
Fruit that travels. Oranges or mandarins make good options… if you're planning on taking bananas then be careful where you pack them as they bruise easily.
Dark chocolate is a must have in your hiking kit!
Dried banana chips. This dried fruit is low FODMAP and makes a good alternative to its high FODMAP counterparts.
Nut butter. Whether you like peanut butter, sunflower seed butter or small serves of almond butter they are all calorie dense options. Enjoy them on rice cakes, lo-fo bread or carrot sticks. Just watch your serving size.
Pretzels. If you are in need to a crispy salty snack then these are a great option (just watch your portion size). Also, keep in mind they aren't very calorie dense so you might be better off swapping them for low FODMAP nuts or seeds.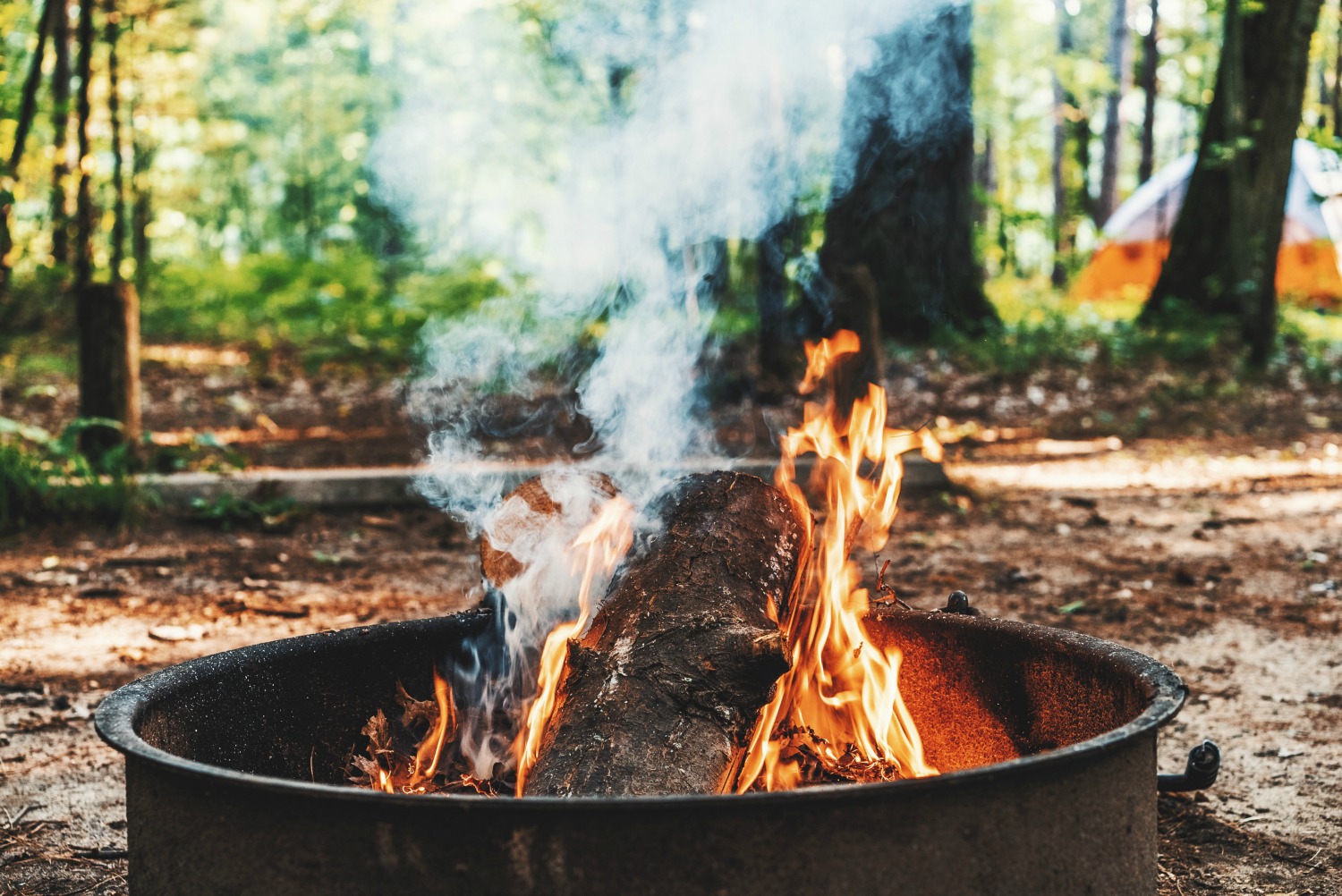 Dinner
At the end of the day, you'll want to kick back and relax by the campfire… so think about meals you can make that don't require too much effort. These staples will help.
Instant potato. This is the just add water variety and makes an easy dinner. Some of these products contain lactose so try to test your lactose intolerance before you head out into the wilderness. Otherwise choose a brand without dairy products or take a couple of lactase tablets with your meal. Also, watch out for sneaky onion or garlic.
Instant rice. Quick, easy an oh so easy. Some flavoured instant rice brands are low FODMAP just make sure you check for sneaky FODMAPs. Then try mixing through a packaged sauce, dehydrated lo-fo vegetables, or your favourite spice mix. 
Rice noodles. If you have access to fresh water and a saucepan then you can make instant noodles. All you need is some thin rice noodles, broth, a protein source and some veggies.
Gluten free pasta + packaged sauce = instant meal with minimal dishes. Plus GF pasta is a relatively light weigh food to carry.
Plain canned tuna/salmon/chicken/canned lentils. These are good protein sources… just keep in mind that cans are heavy and you need to carry out your refuse so carefully plan the amount you take with you carefully.
Homemade spice mixes. Keep food boredom at bay by pre-making and packaging a few of your favourite spice mixes to use in your meals.
Low FODMAP packaged sauces. These can be lifesavers and help create fast and tasty meals at the end of a long day. There are a couple of low FODMAP brands that have good options so make sure you check out FODMAPPED for You (sponsored link), FODY and Bays Kitchen.
Low FODMAP stock powder. This is the perfect way to add a splash of flavour to your meals. We love Massel chicken stock powder – it's tasty, vegan and certified low FODMAP by Monash University (PS you can often order this online if you are in the UK/Canada/USA via Amazon).
Pre-chopped leek leaves. These will last for 1 to 2 days in an airtight bag. Keep them cool and out of the sun. Then use in your dinner.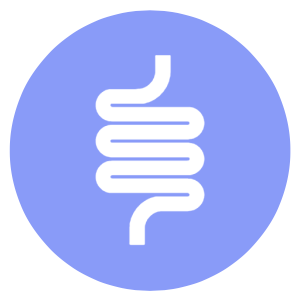 Are you ready to take control of your gut symptoms?
No thanks, my gut is perfect.
Fresh veggies. If you're willing to lug the extra weight of fresh veggies with you, then consider packing carrots or even pre-chopped cabbage with you for the first night or two.
Small packets of mayo, tomato sauce/ketchup, salad dressing (no onion or garlic) are great ways to tasty up your meals.
Dehydrated meals are perfect for hiking as all you need to do is add water. Watch out for sneaky FODMAPs in commercial dehydrated meals like onion, garlic, inulin/chicory root, FOS and lactose. If you are really keen you can buy a dehydrate and make DIY dehydrated soups, ground beef, potatoes, eggs, rice… the list is endless!
Wine or whiskey… if you are on a social tramp then there is nothing better than sitting around the campfire with a small mug of wine or whiskey. Just make sure you repack these in lightweight flasks or plastic bladders to save on weight and space.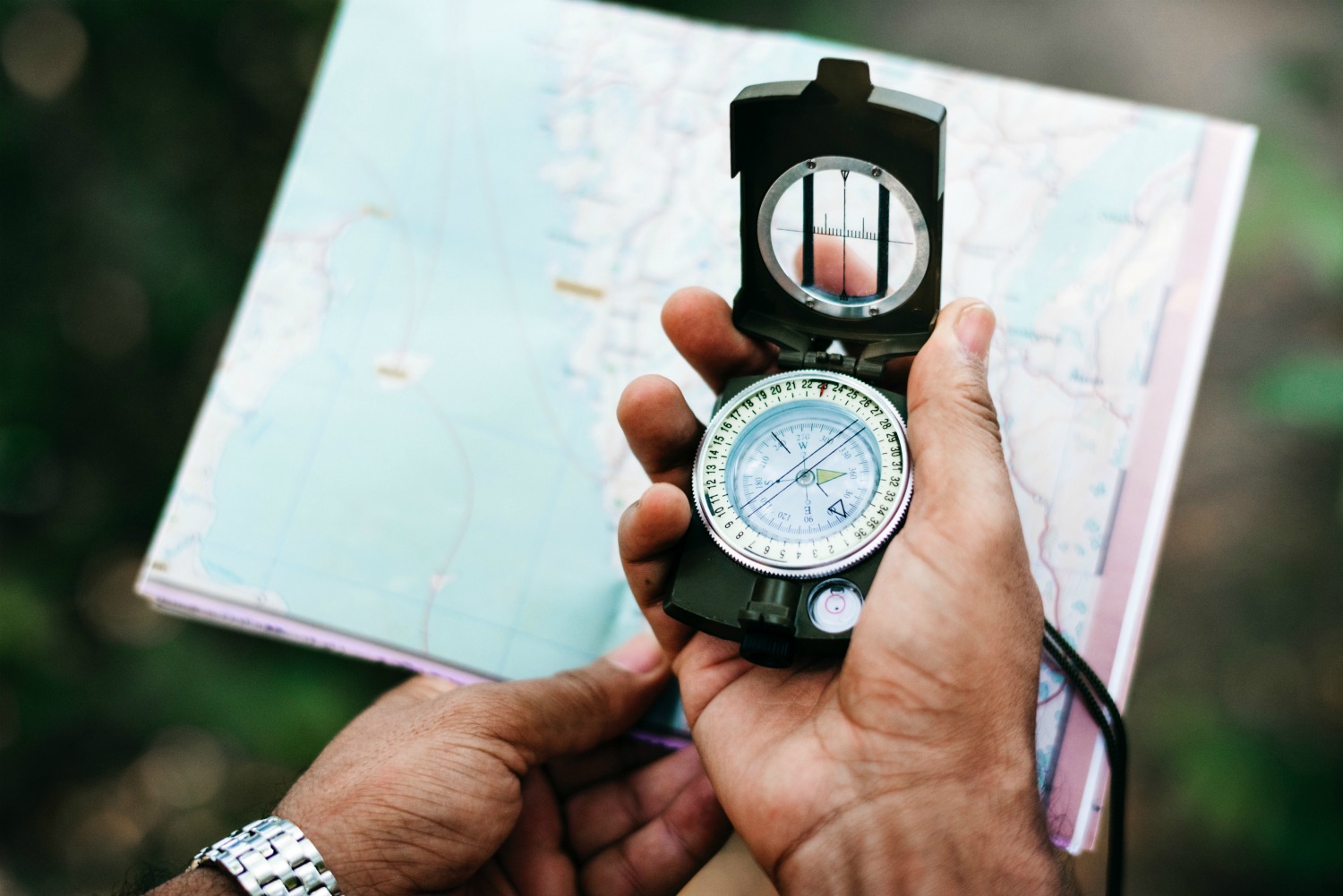 Weather Dependent
If you are hiking in cooler temperatures, then hard cheeses and salami (no onion or garlic) will last for a few days and are a great way to round out your meals.
If you are planning on taking fresh meat then you will need to keep it cool (consider freezing it before you leave) and then eat it on the first night. Remember to use the same food hygiene practices you would at home (separate plates etc) for raw and cooked meats, to reduce your risk of food poisoning.
Final Thoughts
Hiking while on the low FODMAP diet is totally doable with a little bit of planning! We'd love to hear what you take when you go backpacking/hiking/tramping so leave us a comment below. Also, grab your downloadable Low FODMAP Hiking Prep List.