Why do cows have hooves instead of feet? – Because they lactose. This joke was said to me at University by my colleague during one of our many dietetics parties. These 'bring-a-plate' gatherings were not a rare occurrence because, after all we are foodies at heart! When someone made a deliciously creamy smoothie for us all to try, my FODMAP radar instantly went off. So instead of enjoying a milky treat, I went and poured myself another cup of tea. If only I had known about lactase enzymes and the low FODMAP diet as they can make eating out so much easier.
What is lactose?
Lactose is the primary carbohydrate (sugar) found in milk and other dairy products (1). It is a disaccharide (the 'D' in the FODMAP acronym), and it is made from galactose and glucose molecules. The two molecules that make up lactose are fully converted into glucose by the enzyme lactase so that our body can use it as fuel.
High levels of lactose are commonly found in these high FODMAP foods: milk, yoghurt, ice cream, custard, buttermilk, cream, condensed milk, and kefir. It's important to note that not all dairy products need to be avoided while on the low FODMAP diet.
Why is lactose a problem?
For many people, the consumption of milk and milk products leave them with nasty gastrointestinal symptoms that range from bloating to flatulence to diarrhoea. If this is you, you're not alone. It has been said that 30-50 million people in the USA have some form of lactose intolerance (2).
Lactose intolerance occurs when a sufficient amount of lactose is not absorbed in the small intestine (1). Undigested lactose moves to the lower bowel where it is fermented by gut bacteria and can cause gastrointestinal symptoms (3). It is usually associated with diarrhoea as it draws electrolytes and water into the intestines which increases stool transit time, thus resulting in a loose stool that sends us rushing to the loo (6). Lactose containing food can trigger gastrointestinal symptoms around 30 minutes to 2 hours after ingestion (7).
Can hydrogen breath tests be used to identify lactose intolerance?
A hydrogen breath test can sometimes be used to screen for lactose intolerance as undigested lactose in the large intestine is fermented by gut bacteria, producing hydrogen and some other gases as a by-product (hello wind!) (5). However, these tests can sometimes be unreliable and should be followed up with a lactose food challenge to confirm results (8).
Why do children tolerate lactose better than adults?
As a youngster, I remember drinking glasses of milk and enjoying them! Unfortunately, those days have now passed. For the majority of the adult population, our ability to make lactase undergoes a genetically programmed decline after weaning (this is when toddlers stop drinking milk). This lack of lactase production leads to lactose intolerance. Although lactose intolerance can exist alone, one study (4) found that at least half of their patients also required a low FODMAP diet to reduce their gastrointestinal symptoms.
Can Lactase Enzymes Help?
Luckily unpleasant symptoms caused by lactose are not inevitable if you are sharing a quattro formaggi (four cheese) pizza with your friends or a delicious Portuguese tart on your European getaway. If a low- or no-lactose diet is not for you, then lactase enzymes can be a good option to reduce symptoms.
They work by replacing the missing enzymes from your body's intestinal lining and help to break down the lactose (2). The enzymes are available over the counter at your local pharmacy in a tablet or a liquid form. However, supplemental lactase enzymes can cost anywhere between $10 and $40 per bottle so it can get quite expensive long-term.
It's also good to note that some lactose brands contain high FODMAP polyols like mannitol, so choose a brand that doesn't contain these ingredients.
Tips for Taking Lactase Enzymes
There are a few factors that can affect how effective lactase enzymes are. Here are some guidelines:
Take Lactase enzymes just before or at the same time as consuming a dairy product. This includes milky drinks and baked milk products.
Don't take the enzymes too early (e.g., 30 minutes before eating) as they will not have the desired effect.
The number of lactase enzymes required will depend on how big the meal or snack is and how much lactose the food or drink contains. Milk contains the most lactose whereas sour cream contains much less lactose.
Some dairy products are low lactose, and you may not even need to take a lactase enzyme. The amount of lactose in a tablespoon of milk in your tea or a slice of hard cheese would be within low FODMAP guidelines.
Lactase Enzymes and The Low FODMAP Diet
If you are on phase one of the low FODMAP diet, it is recommended that you stick to lactose-free or low-lactose products when possible. However, if these products are not available, or you need to eat out on a regular basis, then chat with your dietitian about using lactase tablets.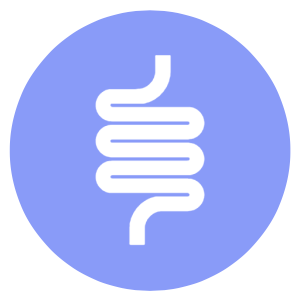 Are you ready to take control of your gut symptoms?
No thanks, my gut is perfect.
Lactose free dairy products are suitable for phase one of the diet. Many lactose-free products have been introduced to the food market internationally, and in New Zealand we have products like 'Zero-Lacto' milk. These products make it even easier to avoid lactose on the low FODMAP diet without missing out on one of the most nutritionally complete foods.
Final Thoughts
Lactase enzymes can be a good alternative when low lactose or no-lactose foods are not available. This option is key especially in social situations or when you need to eat out while avoiding unpleasant gastrointestinal symptoms. Talk to your dietitian about lactase enzymes and how to incorporate them into your low FODMAP diet.