Fallen off the low FODMAP bandwagon?
That's okay. Just remember that bad days happen. The low FODMAP journey is not an easy one! There will days you will want to cry and toss in the towel. Days where the diet just feels too hard. Days where you indulge in that ice-cream or that tasty onion covered burger and pay the price. That's okay – we are all human and make mistakes. On these days it is important to be gentle with yourself. Take a moment to breathe and remember how far you have come. This article is going to discuss tips to help you stay positive on bad days and give you some strategies to help you get back on track.
Do I need to restart the low FODMAP phase after a bad day?
Not necessarily. You do not need to restart the low FODMAP phase just because you had a cheat day or some high FODMAP food. You only need to stay in the strict low FODMAP phase until you have good symptom control and then you can start re-introducing high FODMAP foods. Monash University recommends that the strict low FODMAP phase should last between two to six weeks (1). So if you have fallen off the bandwagon you just need to eat low FODMAP foods until you have good symptom control again. This could take 2 to 3 days or a week or more depending on your symptoms. Keep in mind that it is better to move through the low FODMAP phase quickly and to test and reintroduce each of the FODMAP groups as soon as possible to help maintain good gut health. This means you should avoid cheating with high FODMAP foods and delaying this process if possible.
Tips to Help You Stay Positive On Bad Days
If you are having a tough day there are some steps you can take to help you stay positive.
Focus on what you can eat not what you can't. Although this diet may feel restrictive there are a lot of foods we can still enjoy. It is important that you focus on those foods and eat widely among them. If you are not sure what you can eat then the Monash Low FODMAP app is a great place to start. It has the most up-to-date low FODMAP food lists and the app will help you feel more in control.

Plan a non-food reward for the end of your day

. Not everything good in life needs to revolve around food. There are plenty of other activities you can use as rewards and it is important that you plan time to enjoy them! Some of my favourite reward activities include curling up to watch one of my favourite tv shows (Orange is the New Black, Game of Thrones, Walking Dead)…. Don't judge me for my terrible taste in TV shows! I also enjoy having a bubble bath, listening to some relaxing music, or catching up with one of my awesome friends. Talking to friends is a great way to realise that everyone has bad days and together we can help each other through.
Do ten minutes of gentle stretching or walking to help you de-stress. I'm not saying you need to get up and haul yourself off to the gym. You can do some gentle exercise in the comfort of your own home. Doing some exercise will help give you a sense of achievement, release endorphins, and help you deal with any trapped gas.
Keep a low FODMAP treat in the house for when you need a pick me up

.

It might sound silly but I feel better just knowing I have some treat food in the freezer. This means if I want to splash out and have a treat I know I can! One of my favourite treats is low FODMAP dark chocolate raspberry brownie. I also keep some dark chocolate in my pantry. For some low FODMAP treat inspiration check out my recipes.
Tips to Get Back On Track
Everyone messes up and that's okay. If you haven't completed the reintroduction phase of the diet then it is important you get back on track so you can finish working out your trigger foods. Here are some tips:
Don't be too hard on yourself

.

Everyone has bad days. Beating yourself up over it is not going to help you move on and make it through the low FODMAP phase successfully. Be gentle on yourself and let it go.
Make the diet manageable by planning your food

.

Do this after you have had a good meal. Planning meals while hungry just makes you 'hangry'! Being hungry and angry is never a good combo. Break your day down into sections and plan the foods you need for breakfast, lunch, dinner and snacks.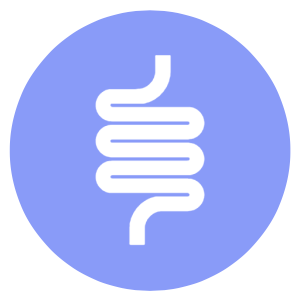 Are you ready to take control of your gut symptoms?
No thanks, my gut is perfect.
Shop with a list.

 This will help you avoid buying high FODMAP foods and it will help you save money.
Carry low FODMAP snacks with you so you don't get caught out. I carry low FODMAP snacks wherever I go. It might be a piece of fruit, some popcorn or a piece of low FODMAP baking. This means I don't get caught out and always have access to something I can eat.
Reward yourself. Make sure you celebrate how far you have come and plan regular treats.
Final Thoughts
Remember that the low FODMAP diet is hard and takes a lot of work. You are doing amazingly well and it will all be worth it if you gain good symptom control. Even if you have a bad day today, understand that tomorrow is a new day full of new beginnings and a chance to start fresh. Stay strong fellow FODMAPers. Go and enjoy the sunshine or indulge in a safe low FODMAP treat.