Are Cranberries Low FODMAP?
It just wouldn't be Christmas without cranberries! But are cranberries low FODMAP? You will be pleased to know that you can enjoy some cranberries this festive season. Check out the article to find out what cranberry products are low FODMAP.
FODMAP Content of Cranberry Products
Fresh Cranberries (Low FODMAP in small serves)
Monash University have officially tested fresh cranberries and they are low FODMAP in small ½ cup serving sizes. This means you should be able to enjoy fresh cranberries in your festive cooking. Just remember that fresh cranberries do become high FODMAP in larger serving sizes, so please check the Monash University FODMAP Diet App for more information before increasing your serve.
Dried Cranberries (FODMAP Content Dependent on Serving Size)
Small serves of dried cranberries are low FODMAP, which means you can safely add a 1 tablespoon (13g or 0.45oz) serve per person to your favourite salad or muesli. You do need to watch your serving size as dried cranberries contain moderate levels of fructans (oligosaccharides) at a 2 tablespoon (26g or 0.92oz) serve (2).
Cranberry Juice (Low FODMAP)
Cranberry juice is low FODMAP at 250ml (1 glass serve) (2). This means cranberry juice is a great mixer for Christmas cocktails! When buying your cranberry juice just check that it does not contain added apple juice or other high FODMAP ingredients.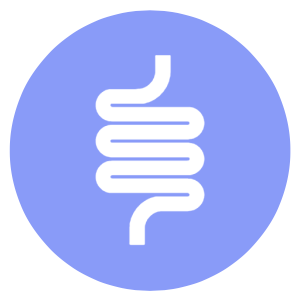 Are you ready to take control of your gut symptoms?
No thanks, my gut is perfect.
Is store bought cranberry sauce low FODMAP?
The FODMAP content of store bought cranberry sauce is likely to vary greatly depending on whether fresh, dried or reconstituted berries have been used. Always check ingredient labels for added high FODMAP ingredients. If you want to use store bought cranberry sauce my suggestion would be to test your tolerance level with a 1 tablespoon serving size and increase your serve from there.
You can find my low FODMAP cranberry sauce recipe here!
Final Thoughts
Cranberries can be a great addition to your festive cooking. Just remember to watch your portion sizes for dried cranberries and store bought cranberry sauce to avoid FODMAP issues.