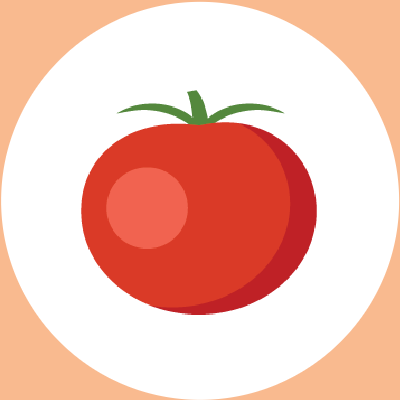 Tomatoes are a staple ingredient for many recipes. The FODMAP content of tomatoes can vary depending on the variety of the tomato and how they are stored. This means you can still enjoy small serves of tomato on the low FODMAP diet but you need to choose the right option for the meal.
How much is low FODMAP?
The serving size for tomatoes varies depending on the type of tomato and how it is processed:
Cherry tomatoes are low FODMAP in 3 tomato serves.
Fresh roma tomatoes can be enjoyed in ½ tomato serves or 48g/1.7oz.
Fresh vine/truss tomatoes or common tomatoes can be enjoyed in ½ tomato or less serving size.
Canned tomato can be enjoyed in 100g or 3.5oz serves.
Larger serves can contain excess fructose or fructans. Make sure you check the Monash University FODMAP Diet App for more information.
Reviewed by registered dietitian: Joanna Baker APD 
Last Reviewed: 29 September 2022
It's time to stop feeling overwhelmed and confused about the low FODMAP diet. We've developed all the tools you need to make the low FODMAP Diet easy so you can take control of your gut symptoms right now.
Make meal planning easy with our low FODMAP meal plans. Choose one of our premade plans that cover breakfast, lunch, dinner and snacks or make your own with just a few clicks.
Whether you are vegan, egg free, gluten free, dairy free or something else we've got options to suit. Our meal plans are flexible and you can choose from over 700+ low FODMAP recipes made from everyday ingredients.
These are your road map to the low FODMAP diet. Our courses will guide you through each phase of the FODMAP diet in ten minutes or less per day. You can complete each course at your own pace.
FODMAP101 Course: Helps you remove high FODMAP foods and settle your symptoms
FODMAP Reintroduction Course: Teaches you how to identify your food triggers
Adapt FODMAP Course: Shows you how to bring high FODMAP foods back while keeping your symptoms settled.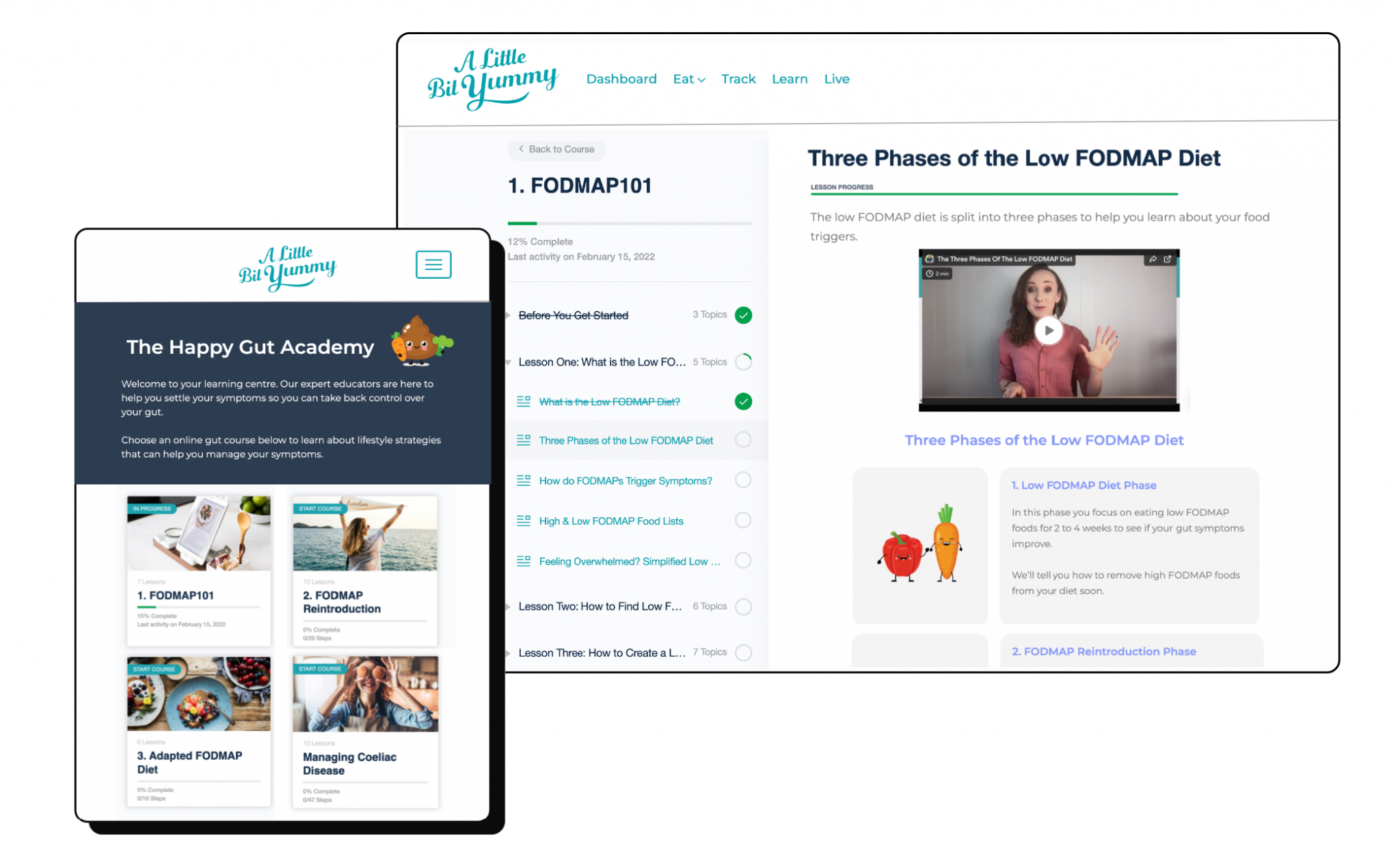 Simplify the low FODMAP diet with our easy-to-download handouts. We've got FODMAP lists, label reading guides, FODMAP swaps, reintroduction booklets, fibre guides and so much more...
Rate your symptoms and track your progress as your progress through the FODMAP diet. You can email the ALBY Health team if you need help troubleshooting your symptoms.
Unlock Your Resources
Take control of your gut symptoms and unlock your FODMAP resources by signing up to the FODMAP Wellness Club.