Hey there, fellow IBS warriors! If you're navigating the challenging waters of Irritable Bowel Syndrome (IBS), chances are you've heard of the low FODMAP diet. But what exactly does FODMAP mean, and which foods can you enjoy without worrying about triggering your IBS symptoms? Let's take a closer look at the low FODMAP diet and talk about foods with no FODMAPs.
What is the Low FODMAP Diet?
FODMAP stands for Fermentable Oligosaccharides, Disaccharides, Monosaccharides, and Polyols – quite a mouthful, right? But don't worry; we'll break it down for you. These are types of carbohydrates that can be tricky for some people to digest. When you eat these types of carbohydrates they are fermented by your gut bacteria and when you have IBS, this fermentation process can sometimes lead to discomfort/pain, gas, bloating, and all those not-so-fun digestive issues.
The low FODMAP diet is a dietary approach designed to help people with IBS identify and avoid these troublesome carbs. It involves reducing the amount of high FODMAP foods in your diet for a period to see if symptoms improve and then slowly reintroducing certain high FODMAP foods to determine your individual food triggers. It's like being your own food detective!
Foods with No FODMAPs
Now, let's talk about foods that have no FODMAPs. Before we explained that FODMAPs are carbohydrates – this means any foods that contain carbohydrates will contain some level of FODMAPs. Only pure proteins or oils are truly FODMAP free and contain no FODMAP content.
This means you can enjoy as much of the foods below as you want providing they haven't been cooked or marinated in high FODMAP ingredients (like onion, garlic, honey etc.):
Poultry: Chicken, turkey, duck, quail – whatever takes your fancy. Our team love cooking with chicken as it's budget friendly and super easy to make tasty. Check out our popular recipes for

yummy paprika chicken traybake

or

slow cooked chicken soup

.
Eggs: Whether scrambled, poached, or boiled, eggs are a versatile and FODMAP-free option.
Meats: Unprocessed meats contain no FODMAPs so you can enjoy your beef, pork or lamb, just make sure you choose options that haven't been marinated in high FODMAP ingredients. Try our low FODMAP

pork meatball subs

,

red wine and tomato lamb stew

or our

best lasagna soup

.
Seafood: Lobsters, clams, crabs, mussels, prawns, shrimp, fish and oysters are all FODMAP free. Just make sure you cook them in low FODMAP ingredients. Also, take care to avoid products like imitation crab as these products have extra ingredients added that can sometimes be high FODMAP. Check out our

salmon sushi bowl

and

tasty fish tortillas

for low FODMAP inspiration.
Edible Fats and Oils: All cooking oils (think olive, canola, vegetable, avocado, coconut, flaxseed, peanut, rice bran, sesame and sunflower oils)  and fats (like butter, ghee, dairy free spread, margarine) are low FODMAP and can be used during the first phase of the low FODMAP diet. You can also use

garlic infused oil

or onion infused oil to help add lots of low FODMAP flavour to your dishes.
Take care with vegan protein sources as these are derived from plant-based foods and are often high FODMAP depending on how they are processed. Check out our article to find out about low FODMAP vegan protein sources.
Other articles have large lists of fruits and vegetables that are 'eat freely' and have 'no FODMAPs' – why is the information in this article different?
Previously some fruits, vegetables and grains were listed by Monash University as foods that contained no FODMAPs or only contained trace amounts of FODMAPs and could be 'eaten freely'.
However, over time the food testing techniques that measure FODMAP levels have improved. Additionally,  we are learning that growing conditions and how foods are stored can affect their FODMAP levels. Based on this new information, many of the serving size recommendations for fruits, vegetables and grains have changed over time.
Can I just eat foods with no FODMAPs while on the low FODMAP diet?
Your body needs more than just protein and oils/fats to thrive, so it's important that you eat a wide variety of foods while on the low FODMAP diet. Remember that the low FODMAP diet isn't about avoiding FODMAPs altogether – it's about lowering your FODMAP intake so you get better symptom control. There are still plenty of low FODMAP fruits, vegetables and grains that you can enjoy, so focus on eating those. If you are stuck on what to eat, then check out our low FODMAP Recipe Club – we have over 1000 yummy low FODMAP recipes that are dietitian-approved and suitable for the first phase of the low FODMAP diet. These recipes will help you manage your gut symptoms and love your food.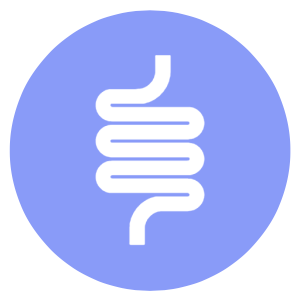 Are you ready to take control of your gut symptoms?
No thanks, my gut is perfect.
Are there other low FODMAP foods you can enjoy in large servings without worrying about the FODMAPs?
There are some other foods like potatoes, rice, carrots, bean sprouts, blueberries, Japanese/Kabocha/Kent squash, cucumber, parsnip, lettuce, oyster mushrooms, hard cheese (like cheddar and colby), choy sum, collard greens, swiss chard and silverbeet that remain low FODMAP in large serving sizes. You can find out more about these foods in our article or in the Monash University FODMAP Diet App.
Where can you get up-to-date low FODMAP food lists?
The best place to get an up-to-date low FODMAP food list is the Monash University FODMAP Diet App. This app has been created by  Monash University, who are the lead researchers of the diet. Every month they update the app with newly tested foods and the money you pay goes straight back into low FODMAP research.
In the Monash University FODMAP Diet App you can enjoy any green-rated serving size, which gives you heaps of foods to choose from.
You can find more information on serving sizes here:
Final Thoughts
There are plenty of ways to create nourishing and yummy meals when you are on the low FODMAP diet. Just remember that foods with no FODMAPs are proteins and oils so you can add a little more of these to your dishes if you are feeling hungry. Also make sure you include lots of low FODMAP vegetables, grains, fruits, legumes, nuts and seeds to keep your diet balanced as you go through your FODMAP journey.