Since the low FODMAP diet was created in Australia, it may seem like all of the good products are only available to Aussies. Luckily, the availability of low FODMAP foods is constantly growing in the United States and we've found 4 low FODMAP products that can help take the stress out of the diet.
As a registered dietitian who specializes in digestive health in the USA, I'm always on the hunt for low FODMAP products that will help set my clients up for success. I've put together a list of my favorite brands that are available in the USA!
Please note that this article contains affiliate links.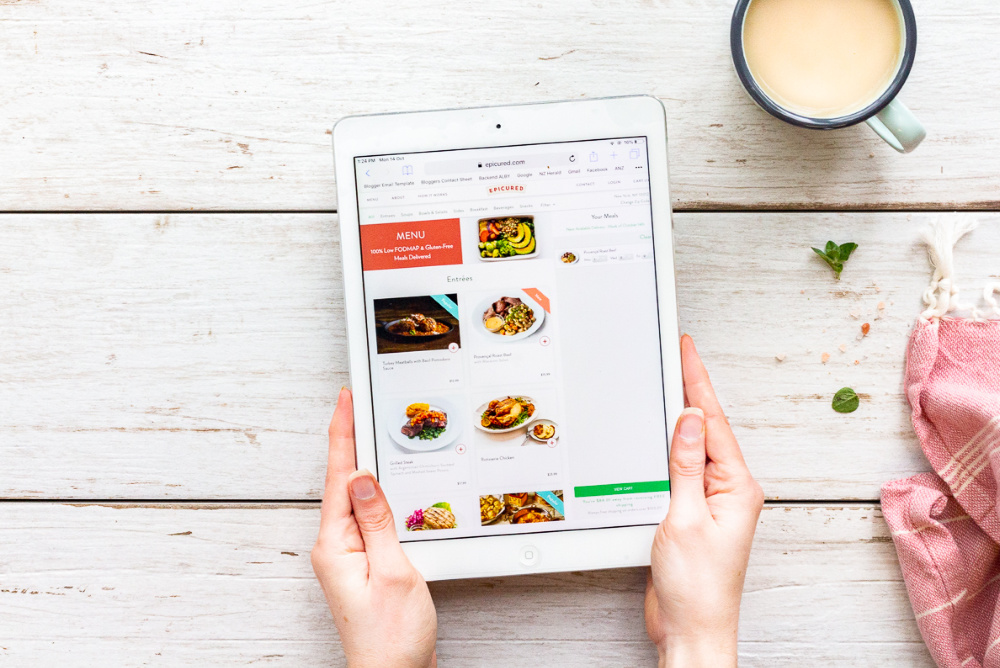 1. Epicured – Low FODMAP Prepared Meals
One of the main pain points for my clients who are on the low FODMAP diet is that they can no longer order off the menu when they go out to eat. Every order must be modified or checked with the chef and premade meals and delivery services are now out of the question. Or are they?
Enter Epicured (affiliate link). The first 100% low FODMAP and gluten-free meal delivery service! Their list of mouth-watering entrées includes favorites like Lemon Rosemary Chicken, Turkey Meatballs with Basil Pomodoros Sauce, and Sesame Crusted Wild Salmon. They even offer low FODMAP Mac and Cheese! Customers can also add soups, beverages, and to a wide array of sides their orders. 
Epicured is available for delivery across the continental United States. If you are within their delivery area, click here to place your first order (affiliate link).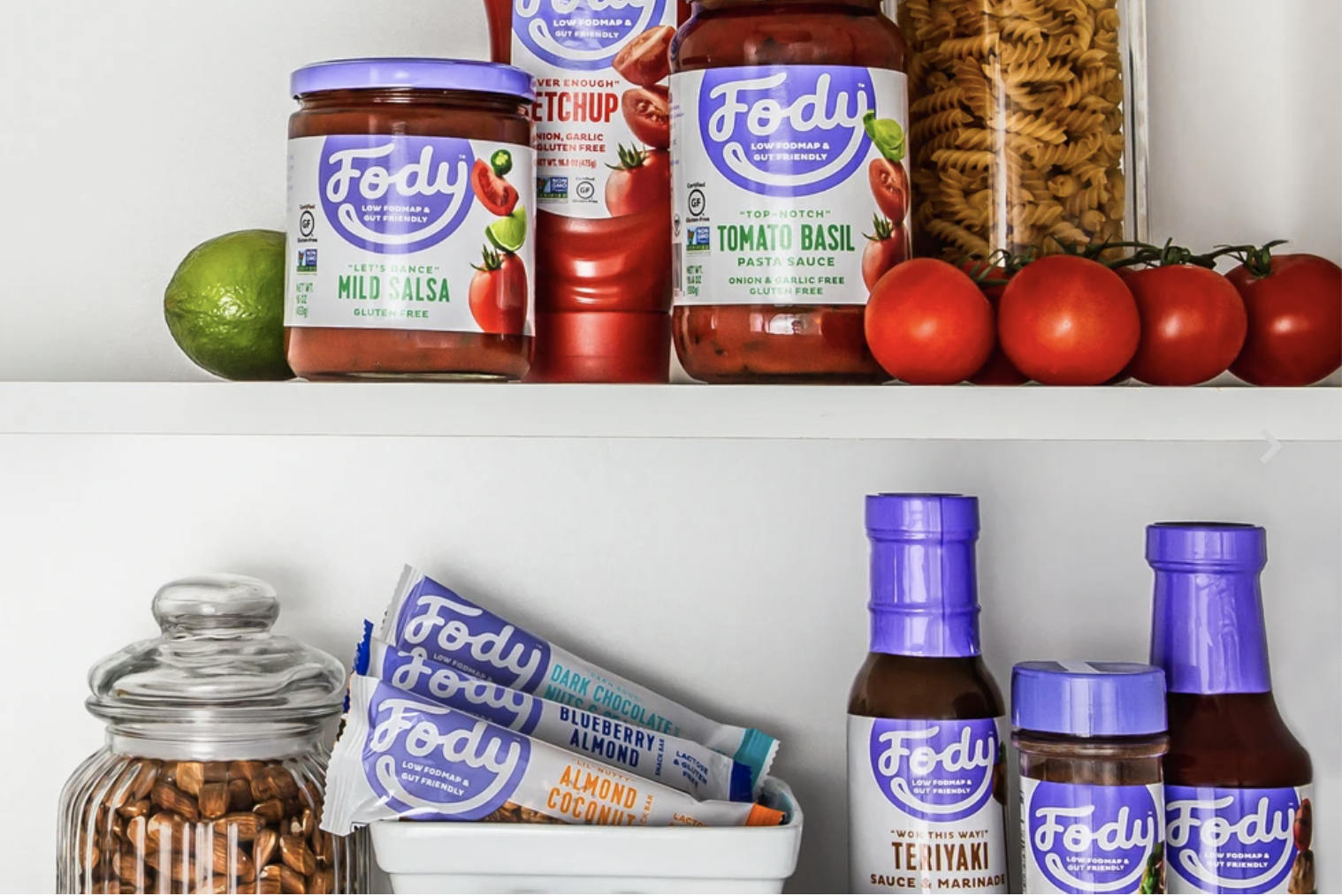 2. Fody Foods
Back when I first started using the low FODMAP diet in practice, there were very few grab-and-go options to help my clients stay on track. Plus, all sauces, ketchup, and soups had to be made from scratch. That's all changed since Fody Foods  (affiliate link) came on the scene.
With a mission to bring low FODMAP foods to the masses, Fody Foods provides a line of convenient and delicious options. Are you tired of making endless batches of sauces? Fody has you covered with premade marinades, sauces, salsa, and infused oils. Do you need a safe food to take with you on your next plane ride? Try their convenient snack bars (affiliate link). Are you a ketchup lover who has been mourning the loss of your favorite condiment? Check out Fody's low FODMAP ketchup (affiliate link).
You can shop for Fody's products here (affiliate link). Fody was founded in Canada, but their products can also be found in many major grocery stores across the United States, including Shoprite, Whole Foods, Fairway, and Stop & Shop.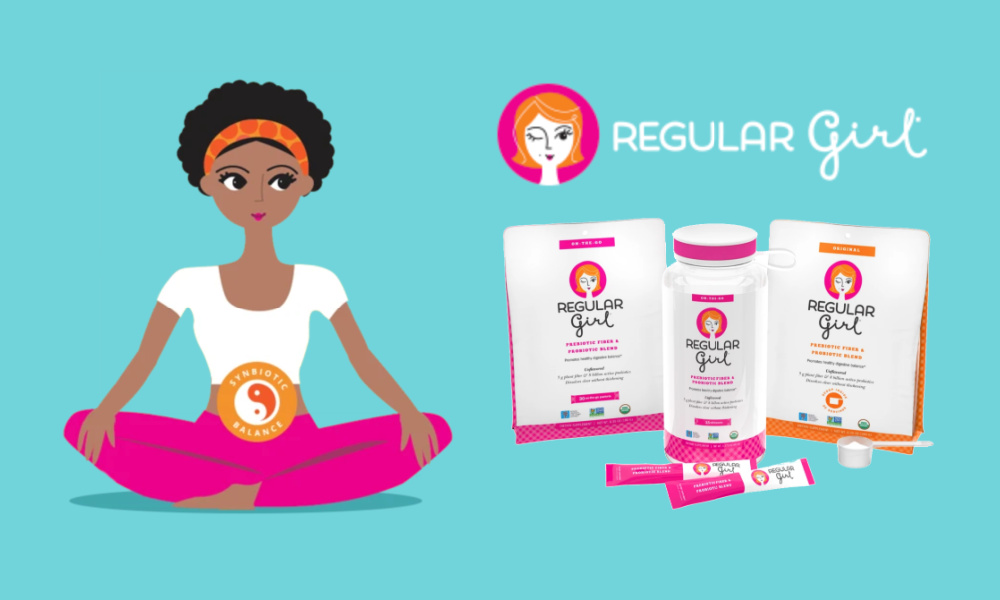 3. Regular Girl
Does the term "prebiotics" have you running for the hills? Slow down!
Prebiotics are a type of fiber that help feed the good microorganisms in our gut. While it's true that many prebiotic foods are also high in FODMAPs, this doesn't mean that all prebiotics are high in FODMAPs.
If you are looking to increase your intake of prebiotic fibers and support your digestion, talk to your registered dietitian or healthcare practitioner about adding Regular Girl to your routine. 
Regular Girl is a dietary supplement that combines 6g of prebiotic fiber with probiotics. The prebiotic fiber used in Regular Girl is called partially hydrolyzed guar gum which is a carbohydrate derived from the seeds of the guar plant. It's Monash University Low FODMAP Certified and clinical studies have shown that it can address occasional constipation and diarrhea, without excess gas, cramping or bloating.
Links in this section are not affiliate links.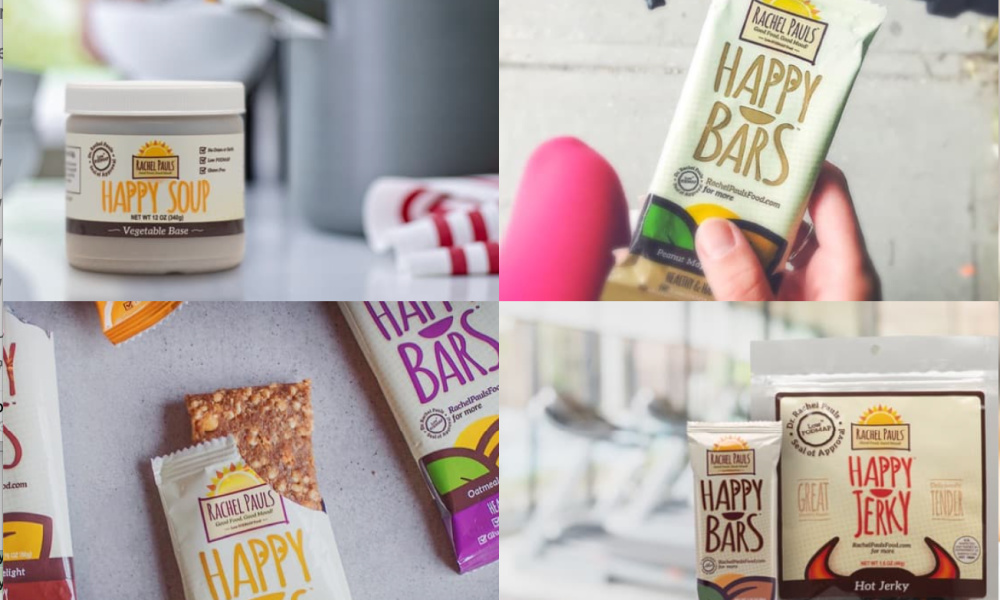 4. Rachel Pauls Food
Dr. Rachel Pauls is a physician and fellow IBS sufferer who found relief from her symptoms by following a low FODMAP diet. Once she realized that the convenience options for those following the diet were sorely lacking, she decided to create her own food brand.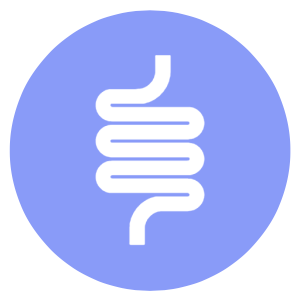 Are you ready to take control of your gut symptoms?
No thanks, my gut is perfect.
Rachel Pauls Food offers plenty of options to keep your gut full and happy! Her low FODMAP Happy Bars come in a variety of delicious flavors (peanut Chocolate Euphoria is my personal favorite!)
For outdoor lovers who live off of beef jerky during hiking and camping trips, Happy Jerky is the low FODMAP option you've been waiting for. Rachel Pauls Food also offers Happy Spice and Happy Soups. From their names, you can tell that these products are meant to be enjoyed with a smile!
Links in this section are not affiliate links.
Final Thoughts
As you can see, there are plenty of delicious and functional low FODMAP products available to those in the United States. These brands provide us with convenient meal starters and snacks, deliver low FODMAP meals to our doors, help us increase our prebiotic intake, and add flavor to our foods with a variety of sauces and seasonings. I can't wait to see what new products they come up with next!