Low FODMAP Elimination Phase Articles
The low FODMAP elimination phase is also called the low FODMAP phase or FODMAP restriction phase. This is the first phase of the low FODMAP diet where we focus on removing high FODMAP foods from your diet so we can see if your symptoms improve. Explore the articles below for tips to make this process easier.
Getting Started On The Low FODMAP Diet
Foundation Article
Welcome to your go-to guide for the low FODMAP diet. This mega-guide will teach you the fundamentals of the low FODMAP diet and get you started on the first phase, also known as the low FODMAP elimination phase.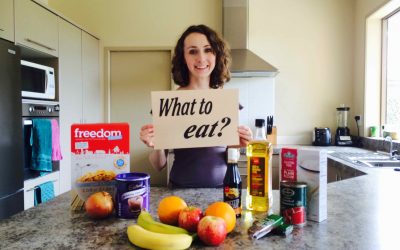 First things first, stop and take a big deep breath. You have just taken the...
read more
FODMAP Made Easy
Don't wait to settle your gut symptoms. Unlock all the resources you need today. Grab low FODMAP downloads, meal plans, 900+ recipes, symptom tracking tools, dietitian-led classes and more in our FODMAP Made Easy programme.